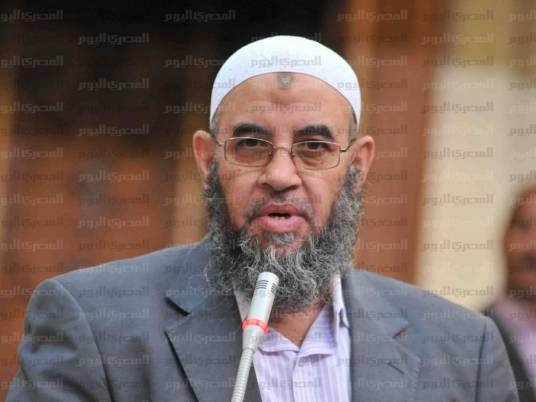 Salafi-oriented Nour Party leaders claimed that the Muslim Brotherhood, in collaboration with the Salafi Front, is seeking next Friday 28 November to repeat the scenario of the 1952 Cairo Fire through demonstrations.
Sheikh Mohamed Hassan, supervisor of al-Rahma Channel, dedicated parts of programs on the channel to counter calls for violence.
Younes Makhyoun, head of Nour Party, said the party is expects a second massacre like Rabba al-Adaweya to happen on 28 November. He accused the Salafi Front of attempting to spread extremist thoughts, and called on citizens not to respond to its call for demonstrations.
Makhyoun stressed during a conference for the party under "Our Egypt without Violence" that the Salafi Front's call only aims to bring down innocent people and destroy state institutions. He warned that taking part in demonstrations would lead to chaos and sabotage.
Nour Party leader Mohamed Ibrahim Mansour accused the Muslim Brotherhood of seeking to repeat the Cairo Fire of January 1952.
The Cairo Fire refers to a massive riot in 1952 against the British occupation, where some 750 buildings were burnt or looted in Downtown Cairo in protest of the killing of Egyptian policemen by British troops in Ismailia.
Mansour also said that the Muslim Brotherhood and the Salafi Front have reiterated calls to carry the Quran during demonstrations as the Muslim Brotherhood did in 1947 after being dissolved.
"Carrying the Quran aims to send a message to the world that the police are fighting Islam," Mansour added.
The Salafi preacher Mohamed Hassan dedicated special episodes on al-Rahma Channel to renounce violence under the slogan "No to violence."
Salafi Front sources said Front coordinator Khaled Saeed and a number of Salafi leaders called on Hazemoun campaign and Brotherhood youth to prepare posters and leaflets calling for demonstrations on 28 November.
Edited translation from Al-Masry Al-Youm