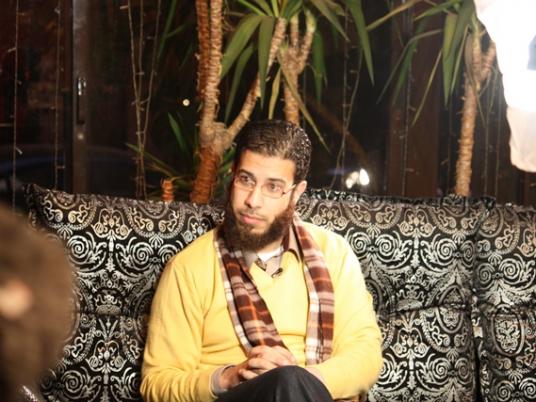 Nour Party media official Nader Bakkar said that the party is not against Defense Minister Abdel Fattah al-Sisi running the upcoming presidential elections, adding that toppled President Mohamed Morsy's return was impossible.
Bakkar said in an interview with the London-based Asharq al-Awsat newspaper, published Tuesday that the Nour Party has not specified a presidential candidate yet to back in the upcoming elections, adding the party does not mind Sisi's nomination.
Bakkar criticized the Muslim Brotherhood leaders saying they lost many chances for reconciliation, instead calling for protests that hindered any progress.
"It became very clear how impossible it was for Morsy to return to power amid popular rejection, beside the rejection of the state institutions," Bakkar said.
Bakkar accused the Muslim Brotherhood of committing big mistakes over past year adding to the complexity of the scene,and causing the group to lose the sympathy of people.
Bakkar argues the Muslim Brotherhood has two choices ahead: either to continue lamenting or recognize past mistakes to rapidly integrate into political life.
The continuing protests are useless and hinder progress, Bakkar said. He added reconciliation with the Muslim Brotherhood should be through the youth and not leaders who do not want to achieve reconciliation or end the crisis.
Bakkar pointed out that the Nour Party has reservations about the performance of security authorities in dealing with political opponents, and even dealing with civilians because they show indifference to shedding blood.
Bakkar objected to excluding Islamists from the 50-member constitutional committee, saying the Nour Party had one representative, beside former Muslim Brotherhood leader Kamal al-Helbawy who is known for attacking Islamists, according to Bakkar.
Edited translation from Al-Masry Al-Youm