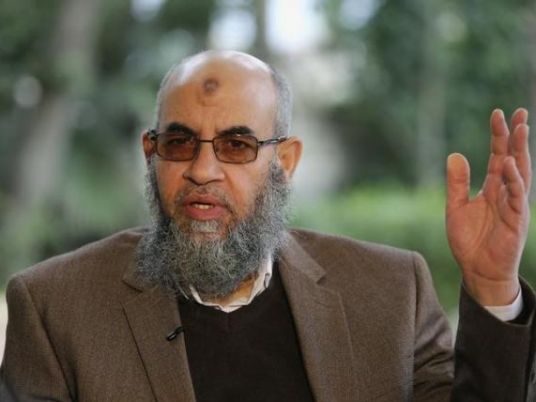 The Nour Party is ready to withdraw from the political arena to protect Egypt from collapse and from the dangers threatening other countries in the region, said Nour Party Chairman Younes Makhyoun.
Makhyoun told TV channel al-Hewar, which is affiliated with the Muslim Brotherhood, that the party garnered votes in the first stage of the elections equal to the votes garnered by all other parties, despite fraud allegations.
"We entered the elections in an unfair atmosphere that lacked the most basic rules of fairness and justice, which was revealed in the whole atmosphere of fraud," he added.
Makhyoun said fraud was not limited to votes, but was present in the whole electoral process.
Head of the Salafi Dawah, Yasser Borhamy, said in an earlier statement that the party would withdraw from the elections before the start of the second stage of the elections.
Many, especially youth, have called for a withdrawal from the elections due to the injustice placed on the party, particularly in the media, said the party in a statement Thursday.
The state has not taking action against those who attacked the Nour Party in the pre-election silence, Borhamy mentioned.
The arrest and release of 19 Nour Party members in Alexandria, 26 in Minya, and 17 in Qena affected the integrity of the elections and showed the authorities' partiality against the party, said Borhamy.
Brohamy said the party put a plan together on Thursday to confront the campaign waged against the Nour Party in the media.
Edited translation from Al-Masry Al-Youm