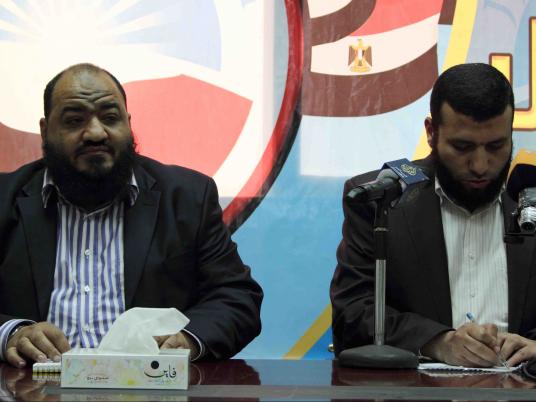 The Salafi Nour Party desires at least three ministries in the new government to be formed within days, London-based Asharq Al-Awsat newspaper reported Friday.
"The party suggested people it trusts to be efficient in government, aiming at securing three or four ministries," the newspaper quoted party spokesperson Nader Bakkar as saying.
The party candidates are high-ranking figures but unknown to the media, and they are all Salafis who have served in government and have experience, the said.
A meeting between party leaders and US Ambassador to Egypt Anne Patterson on Thursday discussed the role of the party in the formation of the new government, Bakkar added, saying that Washington seeks information on the party's vision for the coming period, the relationship between the president and the military council, and foreign investments in Egypt.
Bakkar reported that the Nour Party stressed during the meeting its commitment to national interests and its understanding of the importance of Egypt's regional role.
"The party seeks understanding and dialogue with foreign powers to achieve common interests, without dependence on any side," Bakkar said.
Asharq Al-Awsat quoted Bakkar as saying, "The American side was interested in our participation in the new government, and we confirmed that the party doesn't want the ministries of interior or education." Bakkar later denied that the party had discussed specific ministries with Patterson.
Acting presidential spokesperson Yasser Ali said Thursday that the name of the new prime minister will be announced within a few days.
Speaking to journalists in Jeddah, Saudi Arabia, Ali did not give further details about the new prime minister, but added that the names that have been mentioned in the press are only speculation.
Edited translation from Al-Masry Al-Youm