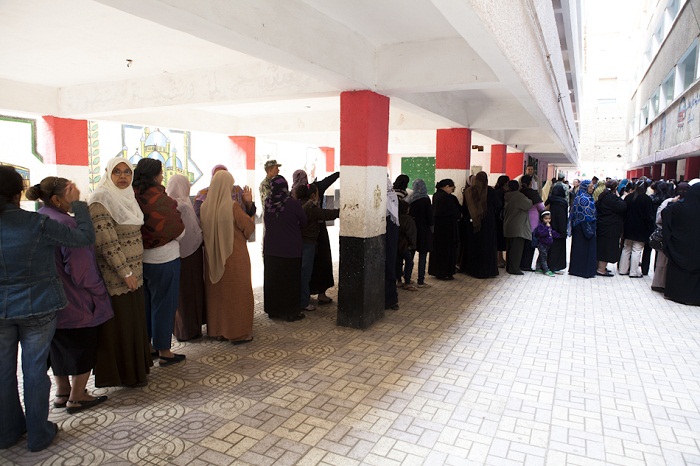 The National Salvation Front decided unanimously to boycott the upcoming parliamentary elections, scheduled to begin on 22 April.
Front spokesperson Sameh Ashour said in a press conference Tuesday afternoon at Wafd Party headquarters that the call for elections was "unconstitutional," and that there are no guarantees the elections will be fair.
"We rejected the attempt to dominate the constitution-writing process through an unrepresentative constituent assembly. We resisted putting the draft to referendum before there was dialogue and discussion on it and we refuse to be used by a regime that usurps authority and seizes power," Ashour said.
"On Morsy's call for a dialogue that guarantees a fair election, what guarantees are we talking about if you refuse to form a neutral cabinet to implement these guarantees? What guarantees are there with murders taking place at Ettehadiya Palace and Port Said, and the evidence being concealed? How can we trust talk about the integrity of the elections if the state is determined to seize power … without a true partnership and recognition that Egypt is greater than any one political force?" Ashour asked at the press conference.
The Popular Current headed by former presidential hopeful Hamdeen Sabbahi announced earlier Tuesday its decision to boycott the polls as well as the national dialogue Morsy headed Tuesday.
Popular Current spokesperson Heba Yassin said the movement decided to boycott both in protest over the recently approved elections law governing the parliamentary elections.
Yassin added the movement rejects Morsy's policies because they lead to bloodshed and political conflict.
Edited translation from Al-Masry Al-Youm