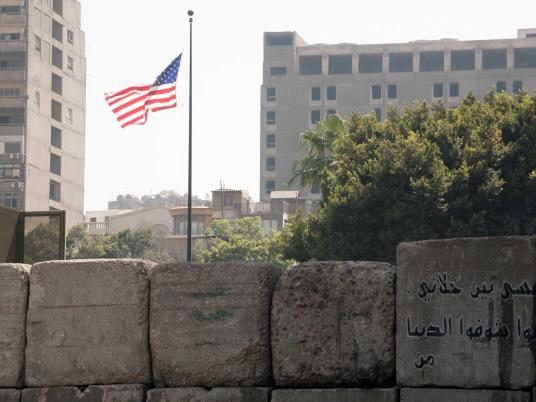 The National Salvation Front rejected a US State Department request to take part in upcoming parliamentary elections.
In a statement Wednesday, the NSF said the request was an attempt to give legitimacy to President Mohamed Morsy's administration.
On Tuesday, US officials urged Egypt's main opposition coalition to participate in the House of Representative polls, scheduled to start April 22.
Spokesman Edgar Vasquez said in a Washington press conference that the US is encouraging all Egyptian parties and potential candidates to compete in the elections because it is an opportunity for citizens to have their voices heard.
In response, NSF leader and Dostour Party Chief Mohamed ElBaradei tweeted that Egyptians will not be fooled by a phony democracy despite internal or external pressure.
Wahid Abdel Meguid of the NSF said it will not bow to external pressure, stressing that the US administration should not interfere in an internal matter.
He added that the US should support the NSF's decision, which was prompted by fears the elections would be a sham. Ahmed Bahaa Eddin Shaaban, head of the Egyptian Socialist Party, echoed Meguid's statements.
Member Abdel Ghaffar Shokr said the boycott aims to embarrass Morsy's government.
"Perhaps Kerry should tell his [Muslim] Brotherhood friends to deal with the Egyptian people with respect," said Ahmed Derag, a leading Dostour Party figure.
Meanwhile, the National Association for Change is organizing a demonstration outside the Foreign Ministry on Sunday to protest the visit of US Secretary of State John Kerry.
Edited translation from Al-Masry Al-Youm