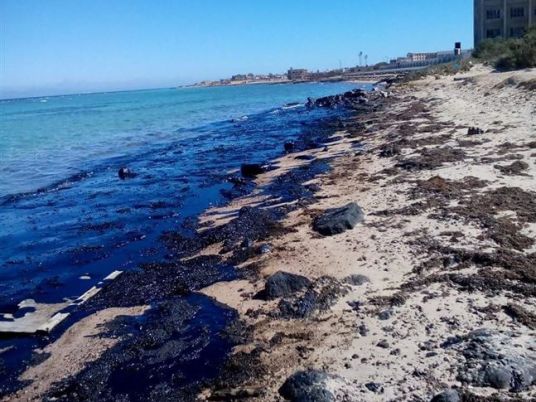 An oil spill in Nuweiba harbor has been cleaned up, according to Kawthar Hanafy, head of the Environment Ministry's central department for crisis management.
Hanafy said that authorities had seized a Cyprus-flagged ship called the "Star" in connection with the spill, and legal procedings had been instituted.
In remarks to the state-owned MENA news agency on Saturday, Hanafy added that oil waste is still being removed from Ras Gharib city in Red Sea province, but the task should be finished shortly.
The pollution in Ras Gharib killed large numbers of fish and other marine animals, say locals, who were unsure where the oil had come from.
Ras Gharib has been the victim of a number of oil spills in recent years, causing problems for wildlife and fishermen.
Edited translation from MENA