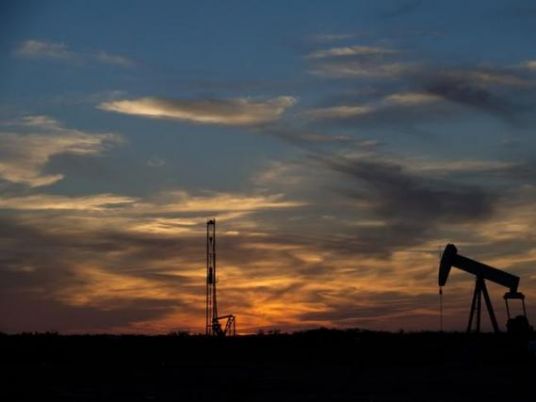 Global oil prices slipped on Tuesday as crude output rose in most major export regions despite plans by OPEC and Russia to cut production, triggering fears the fuel glut that has dogged markets for over two years might last well into 2017.
International Brent crude oil futures LCOc1 were trading at $54.83 per barrel at 1127 GMT, down 11 cents from Monday's close. U.S. West Texas Intermediate crude was at $51.50 a barrel, down 29 cents.
Traders and analysts said the boon from last week's OPEC decision, which helped boost prices by about 15 percent, has faded and the cartel's promise had been undermined by data showing rising production from its members and Russia.
"Most of the position adjustments that the OPEC decision forced upon traders have now run their course and it leaves the market exposed to profit taking," said Ole Hansen, head of commodities strategy at Saxo Bank.
"The meeting on Saturday between OPEC and non-OPEC producers will be crucial in order to maintain the bullish sentiment seen since last Wednesday," Hansen said.
OPEC's oil output set another record high in November, rising to 34.19 million barrels per day (bpd) from 33.82 million bpd in October, according to a Reuters survey.
Russia reported average oil production in November of 11.21 million bpd, its highest in nearly 30 years. That means OPEC and Russia alone produced enough to cover almost half of global oil demand, which is just above 95 million bpd.
Instilling further doubts about OPEC's ability to really cut output, sources told Reuters that Saudi Arabia and Kuwait may agree to resume oil production from jointly-held fields in a neutral zone between the two countries.
"Amid other wild cards, e.g. Libyan and Nigerian production, a potential Neutral Zone restart adds to the uncertainty around just what the impact of the recent OPEC decision will be," JBC analysts said, referring also to the two African OPEC members who were exempt from the round of cuts and may increase output.
Market watchers had said OPEC's decision to cut output marked an about-turn for Saudi Arabia, which has been battling to keep its market share for the past two years by selling more, if cheaper, barrels rather than bolstering prices.
But in a sign the fight for market share is not over, Saudi Aramco cut the January price for its Arab Light grade for Asian customers by $1.20 a barrel from December.
As part of last week's decision, OPEC said major oil producers outside the group would cut 600,000 bpd of production on top of OPEC's 1.2 million bpd reduction. Those countries and OPEC are due to meet this weekend to finalize the terms.