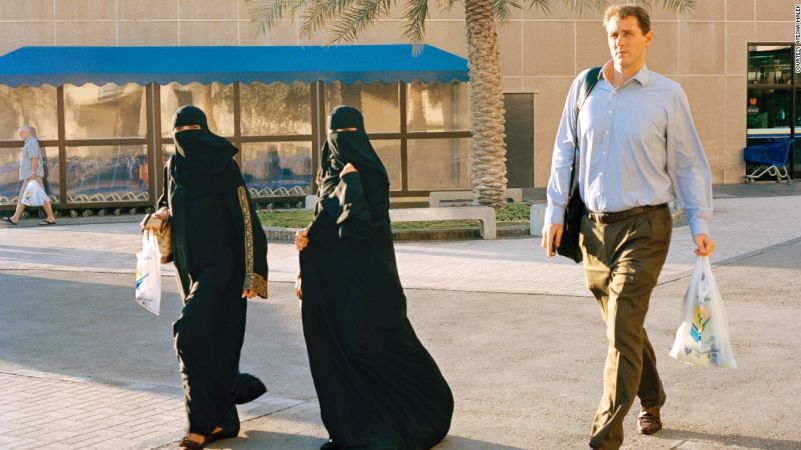 Women behind the wheel of a car, residents drinking alcohol and baseball as a regular pastime: It doesn't sound like the Saudi Arabia of the world's imagination.
But the Aramco compound — a gated residential community built close to the world's largest oil reserve, in Saudi's Eastern Province — is no ordinary Saudi town. In fact, it's a replica of a California settlement, right down to its way of life.
While Saudi residents must abide by rules that ban alcohol, gender mixing in public, cinemas and festivities other than the two Eids, life within the Aramco compound — known as the Dhahran Camp — is an all-American affair.
Residents — the employees of state-owned Saudi Aramco (the largest petroleum company in the world, officially known as the Saudi Arabian Oil Company) and their families — live in a place where a movie theater screens the latest Hollywood blockbusters and Christmas lights decorate the neighborhoods in December.
Growing up in Dhahran Camp
Although it's the best known of Saudi's compounds for oil industry expats, the 58 kilometer Dhahran Camp remains an enigma even to those living in the country.
Getting a closer look at life in the secretive base, however, is now possible, thanks to the work of Pakistani-American photographer
 Ayesha Malik
.
Malik was born in Dhahran in 1989 and grew up in the camp, where her father worked. She moved to New York City in 2007.
Earlier this year Malik published a book, "Aramco: Above the Oil Fields," which documents her daily life in the compound and features photographs she took during her time there.
"I was born half a mile from the site of the most significant discoveries of oil in this world," she states in the introduction to the book.
"This American town recreated in Saudi Arabia has defined my understanding of the world through its dusty rose-colored filter, the simple yet exceptionally worldly people, and its iconic landscape."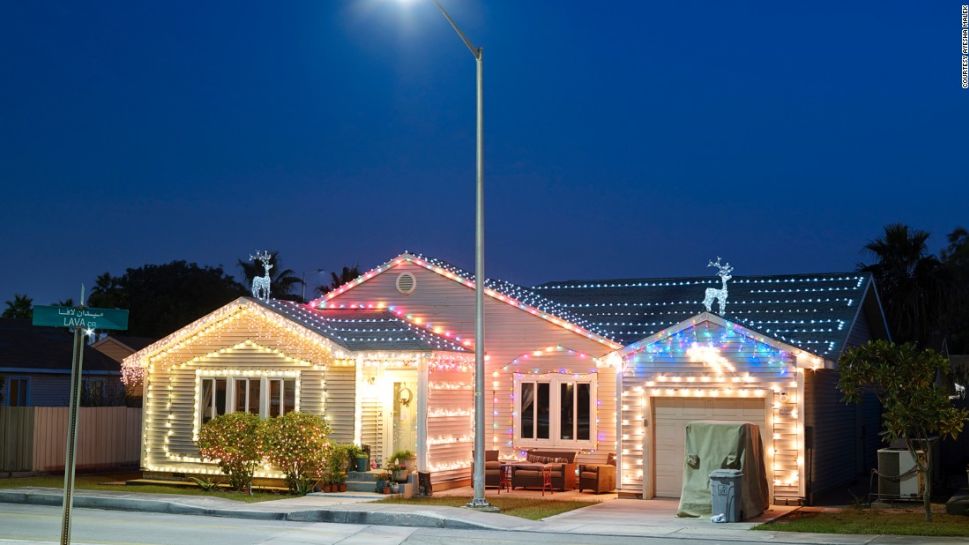 "It seems so ordinary at a glance," Malik — who now commutes between Saudi and the United States — tells CNN.
"Yet the very distinct set of circumstances of this place makes it unlike any other, and, as a memory, it often feels surreal, as though I imagined it all."
Growing up in the compound, Malik formed a close attachment to Saudi Arabia, and despite the vast difference between life within and outside its walls, she refuses to view the rest of the country from a simplistic perspective.
"There are obvious differences: You don't need to wear the abaya [a loose-fitting women's robe] in camp, and women can drive," says Malik, comparing life inside and outside Dhahran.
"Still, I find it hard when people latch on to this and hold it up as a huge contrast to the rest of Saudi Arabia, because women in Saudi Arabia are so much bigger than a piece of fabric or driving a car.
"And beyond that, Saudi Arabia is a vast country so I would be hard-pressed to say how this community or the other Aramco compounds are different to all of that."
A microcosmic vision of an America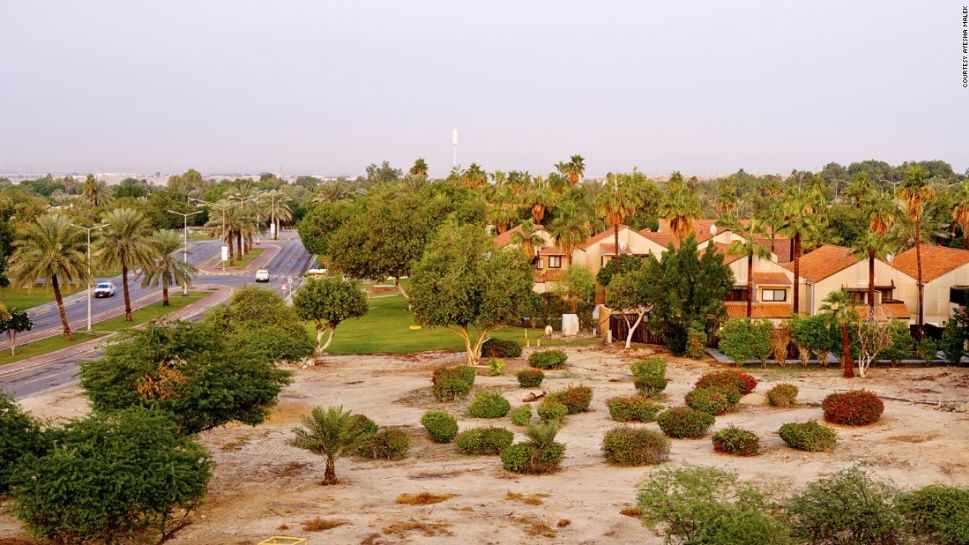 Before being named the Saudi Arabian Oil Company, Saudi Aramco was known as the Arabian-American Oil Company.
Founded in 1933, a year after the Saudi kingdom was unified, it was the result of cooperation between Saudi Arabia and California's Standard Oil.
The company stood for much more than the oil giant it swiftly became. It represented the Saudi dream to secure a better future for the country, as well as the dreams of the Americans who migrated there, fleeing the Great Depression for a better life for their families.
Built for foreigners in a country that, at the time, lacked almost any infrastructure, the camp was created to resemble an American town, with its own schools, sports fields, facilities — and rules.
Soon, other nationalities started to arrive.
"We all knew that our parents worked for this same company and I think that alone created a sense of commonality amongst us," recalls Malik, who despite having faced incidents of racism in the camp, is adamant that it was "not tolerated" there.
"Dhahran is a microcosmic vision of an America where the streets are shared between nationalities, religions and cultures… they aren't in conflict or in contrast, just different," she says.
Frozen in time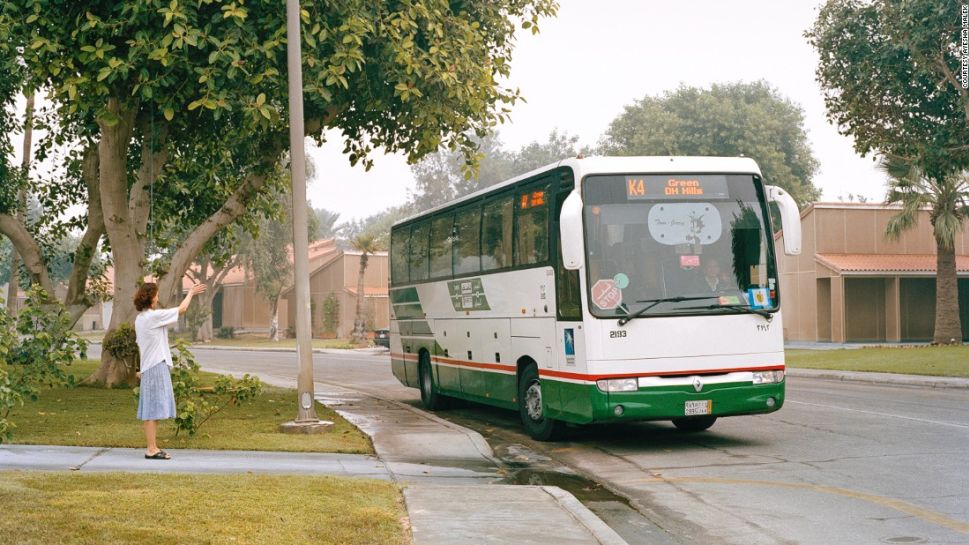 Since Dhahran Camp is for employees only, on retirement, residents are asked to exit the compound, leaving years of memories behind.
Malik's nostalgia for her time there is made plain in the book, which includes snapshots of the past like an old compound-specific phone directory, pictures from the school prom, photos of the camp's boy scouts, and magazine clippings from a simpler time.
"There's a timelessness to the pace of life there," she says. "Some of the old snack bars and buildings, like the movie theater, were renovated some years ago, but I guess those things are inevitable at some point."
Having said that, Malik also admits that perhaps time has moved too slowly in the compound.
"At the end of it all, for me, the work focuses on this place as a home and a place of universal humanity, but I don't isolate anyone from looking at from whatever point of entry they want to," she says.
"This place is bigger in possible meanings and discussions than I can often express."