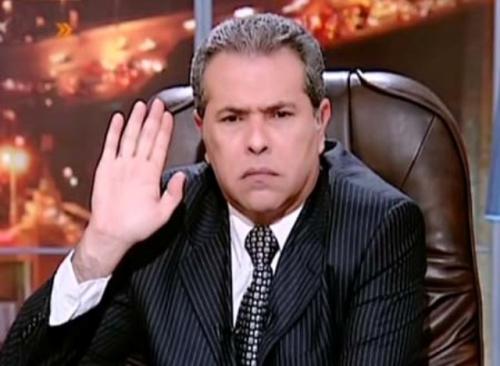 Controversial talk show host Tawfiq Okasha claimed that he possesses documents proving the Muslim Brotherhood mobilized thugs to break into prisons and police stations during the January 2011 revolution.
In a press conference on Wednesday attended by several reporters, Okasha, a staunch Brotherhood opponent, said that the judicial order to shut down his private Al-Faraeen satellite channel was a response to documents provided by the channel, which he said had exposed the Brotherhood's sources of funding over the past year.
Authorities have suspended the Al-Faraeen satellite channel for a period of one month and threatened to revoke the channel's license if it didn't make changes in its programming.
Okasha said he is under attack due to his defense of Egypt's identity as a civil state against plots to turn it into "another Iran," and claimed he is receiving death threats for his position.
Edited translation from Al-Masry Al-Youm