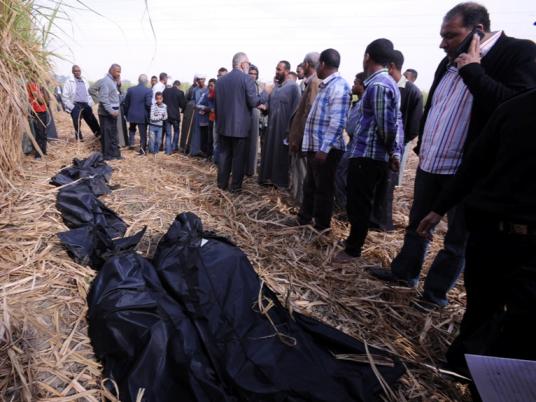 A military training aircraft crash in Luxor on Sunday morning left one person dead and three injured, including the pilot, according to medical sources.
The MiG-21 military aircraft crashed during exercises in Luxor, Sunday, wounding three civilians, who were taken to Luxor International Hospital.
The sources added in exclusive statements to Al-Masry Al-Youm that the victim is Ali Abdallah, 18, and the casualties are: military pilot Nabil Shaalan, 33, suffering from a broken arm, Badawy Zidan Badry, 16, who was transported to Assuit University Hospital with a broken elbow, and Haydar Tantawy Magdy, 35. All are from Madamoud village in Luxor.
Military sources said the engine in one of the three planes that took off from the southern military area in Luxor exploded, Sunday. Its crew succeeded in landing with parachutes.
The incident caused a fire in a number of houses.