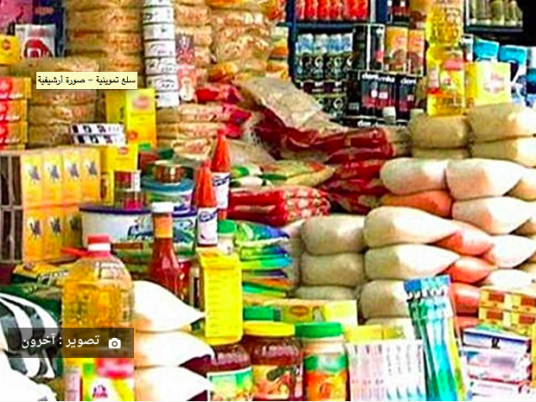 A group of Egyptian social media users has launched a campaign to promote Egyptian-made products and encourage people to put their trust in them.
The "Made in Egypt with Honor" campaign is seeking to boost Egyptian brands amid a currency crisis that has seen a lack of US dollars for imports and rising prices of consumer goods.
A Facebook page with the same name displays photographs of various local brands, along with prices and where to purchase them. They are also compared with the imported products with which they compete.
The products included Luxe biscuits, Edita food products, Aloe Eva cosmetics, Lamar milk, Bata shoes, Covertina chocolates and Regina pasta.
The Facebook page has had more than 19,000 followers, with many supporting the idea in the wake of steep increases in imported brands such as Nutella and Nescafe products, with prices doubling in some cases.
Among the various comments were reviews of the brands themselves, with many people reporting positively on the Egyptian options, thus helping to counter the idea that only imported brands are good enough.
"Whoever loves ice cream, I recommend Hawaii ice cream," wrote one follower: "There are many flavors and all of them are delicious and of very good quality. The ice cream is produced by an Egyptian company and can compete with any foreign product."
Another follower said that she is living outside Egypt but she eats only Freska chocolate and Al-Shamedan wafer-filled biscuits, both of which are made in Egypt. "I usually buy these products whenever I came to Egypt," she said.

Nouran Osman, an accountant, told Egypt Independent that many Egyptian-made products are better than the imported ones, especially the bags and shoes made of Egyptian leather. She said they are stunning but scarce and very expensive. Clothes made of Egyptian cotton are the best, she said.
However, she pointed out that not all the local-made food products are of good quality.
"I believe the campaign is a good, but it depends on people's culture and purchasing power," Osman said.
"I find that social media usually offers alternatives and solutions for our social crises," said journalist Nada Deyaa.
Deyaa said that turning to local products is the key to overcoming the dollar crisis.
"A group of citizens has managed to do what that major portals have failed to achieve, which is giving us a solution," she said.
Though Deyaa said she doesn't necessarily trust all locally-made goods, she said the range of Egyptian brands on offer will likely expand in future as imported products become more expensive.
The campaign was launched after an episode of the TV show "Sahebat al-Saada" that featured Egyptian made goods, with the head of the the Kaha preserved foods company appearing as a guest. An episode titled "Made in Egypt" also featured the Alexandria Confectionery and Chocolate Company, Corona and the shoe company Bata.
Several days after the show, both Kaha and Corona declared that their products had sold out, while Kaha's sales doubled, and Corona's sales went up by 90 percent.
In August, Tarek Kabil, the minister of trade and industry, declared the launch of the new slogan "Proudly Made in Egypt" which manufacturers of Egyptian products can apply to their products on condition they meet international standards for quality.
In June, the government launched a new advertising campaign with slogan "Be Proud of your Country's Industry" encouraging people to put more confidence in Egypt's abilities in business and industry, partly in the hope that they will buy more Egypt-made goods.