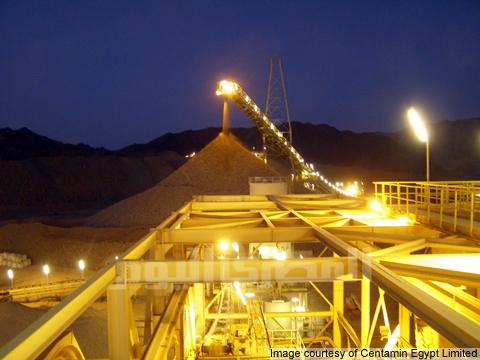 Egypt's Investment Ministry has approached Prime Minister Ibrahim Mehleb with a memorandum requesting approval of a partnership between the Armed Forces and the Sukari gold mine company for gold explorations south of Egypt, according to Al-Borsa News.
The memo is requesting a partnership between the army and the Sukari, Egypt's largest gold mine run jointly by the government and Australian Centamin. The request is eyeing explorations at Halayeb and Shalateen region.
The ministry said that, if approved, the project would provide work opportunities for residents of the area, increase the country's GNP and secure the region from infringements by fortune hunters.
Last year, the company demanded approval from the Interior Ministry to double the amount of nitrates it uses in blasting, to which it received to reply, causing the loss of a 17-month output increased worth of US$600 million.
The memo said Sukari produces 250,000 ounces from the Eastern Desert using 18 tons of nitrates, but seeks to double production to 500,000 ounces, which requires doubling the nitrates used.
Centamin has been is in a judicial dispute with the government after a 2012 verdict annulled its contract with the government that governs the gold mine's operations. But the company hopes a presidential decree issued last April-which voids appeals to the government's contracts with investors-would resolve the dispute.