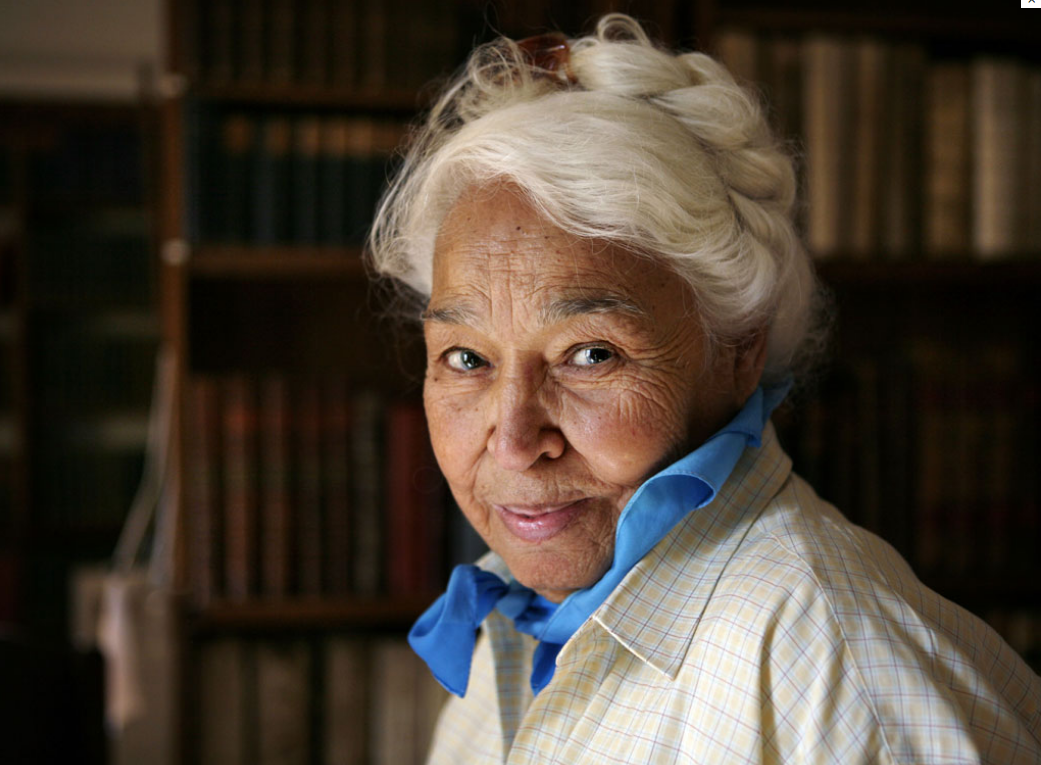 "If I returned back in time, I would do it all over again. This is what I learned from my experience, that I was on the right path," Nawal el-Saadawi has said.
Yes, Saadawi was on the right path – the path of truth, goodness and beauty. And in fact, with these challenging social values, she was a defiant fighter until her last breath.
Most of the intellectuals, writers, and thinkers did not delay in paying a farewell to Saadawi, the national fighter who defended her cause and the issue of her own gender among her people and the world. She was the best defender, solid, intractable, and stubborn.
The intellectuals defeated the dark thoughts of Islamic State affiliates who were spreading their views on Saadawi, and triumphed for the sublime meanings she represented.
They waged valiantly the battle for her spirit, and called for mercy upon her soul. IS affiliates claimed that she deserved no mercy from God.
Her followers' rush to defend Dr. Nawal against the claims of those radical IS affiliates, requires discussion and appreciation.
Their courageous confrontation came at a crucial crossroads of the fierce war waged by Egypt as a people and an army against the radical thoughts at various political, social, economic, educational, cultural, intellectual, and religious levels. It can be summed up as the battle of light against darkness.
This confrontation indicates the ferocity of the battle and its rough ground, with the armies of light fighting an enlightening battle on a slippery floor.
The intellectual level of this war reflects on the Facebook posts of those radical Islamists. Their poisonous speech corrupts our livelihood, and disseminates to us explosive ideas, which are used by some of the oppressed, who are addicted to attacking Egyptian figures even if they are dead.
Those IS affiliates are not able to face the intellectuals in the light, so they hide in the darkness of their festering souls, hating those who believe in freedom, equality, justice, truth and beauty. They do not hold truth, nor do they feel beauty. Their souls are deaf, mute, and blind!
Dr. Nawal's online funeral demonstrated the vigilance of the collective consciousness. It was a funeral full of good people, thinkers and intellectuals with sound instinct. They formed an elegant funeral that raised high the name of Saadawi against the deceitful ones.
Dr. Nawal, may God have mercy on her, missed this bright scene. She would have been very pleased. Her thoughts are alive, her leadership is recorded, her teachings are a milestone, her courage is a model, and her struggle is an example.
The funeral of Dr. Nawal makes heads up for the enlighteners, high above the clouds. May god send clouds of mercy and the abundance of forgiveness for that spirit that may rest in peace.