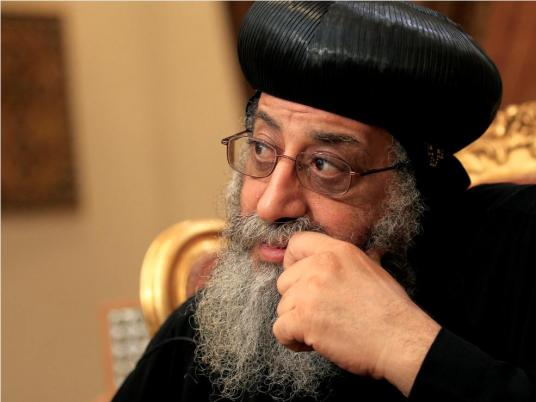 Egypt's Orthodox Church denied that an attempt to assassinate Pope Tawadros II had been thwarted.
"We reassure everyone that his Holiness Pope Tawadros II is fine, and the stories published on news websites and satellite channels [of his assassination] are completely not true," said an official statement released by the Church on Friday evening.
The church demanded the media verify reports about the Church before publishing stories.
The statement said the Church "prays for the safety of our dear country and all Egyptians everywhere, and prays for the peace and quiet throughout our beloved Egypt."
Several bouts of sectarian violence between Egypt's Muslim majority and Coptic Christians have erupted since the January 2011 revolution.
It is believed that Copts represent 10 percent of the population, but there is no official data confirming this number. Most Egyptian Christians belong to the Orthodox Church.
Pope Tawadros II was elected as head of the Egyptian Orthodox Church in October 2012, succeeding Pope Shenouda III, who died in March of the same year.
Edited translation from MENA