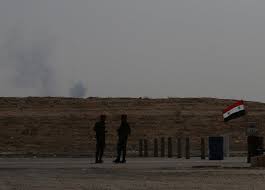 Zagazig Superior Misdemeanor Court reduced the prison sentence of Osama Morsi, the son of ousted president Mohammed Morsi, to one month, after another he had initially been sentenced for three years' imprisonment.
The Zagazig Misdemeanour Court, which has less jurisdiction than the Zagazig Superior Misdemeanor Court, was headed by Hazem Basher in October 2017 when it sentences Osama to a three-year prison sentence after he was charged with possessing a penknife without a license.
Police had initially arrested Osama in December 2016 as per prosecution order, in a case related to the dispersal of a pro-Morsi sit-in Cairo in August 2013, where Morsi's son was said to have two penknives in his.
Edited translation from Al-Masry Al-Youm