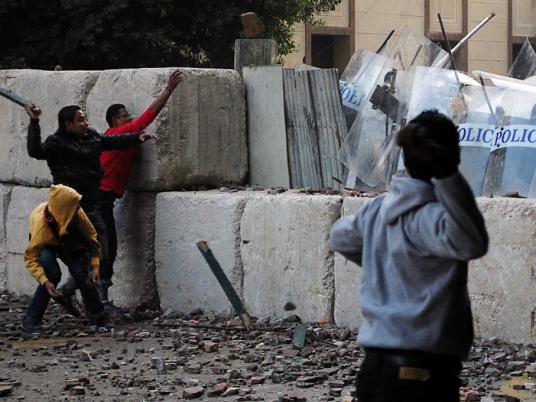 A committee of experts was summoned on Thursday to examine new claims filed in the ongoing investigations into charges that former presidential candidate Ahmed Shafiq and others illegally sold government land to Alaa and Gamal Mubarak in the 1990s.
The committee includes representatives from the Illicit Gains Authority, the public funds authority and notary services.
The case has been referred to the criminal court and is set to start trial on 14 October.
The new police reports were filed by Saif al-Islam Abdel Fattah, head of the central administration of the Public Authority for Cooperatives of Construction and Housing, and Sayed Kamel Abdel Wahab, a member of the Pilots Association's Board of directors.
The reports state that nine other board members from the Pilots Association had also illicitly acquired plots of government land, as well as four other individuals who are not members of the association. The accused include ousted President Hosni Mubarak's former secretary and family members of former regime officials.
The reports were corroborated by the statements of defendants Nabil Shokry, Mohamed Rauf and Mohamed Kamal Fakhr, former members of the association's board.
The committee has been asked to examine the legal procedures regarding the allocation of government lands, and to assess the various ways these land sales violated these rules.
Edited translation from Al-Masry Al-Youm