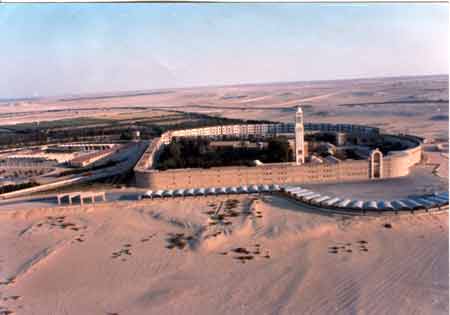 Police detectives in al-Beheira governorate have interrogated over 400 monks and workers at the Saint Macarius Monastery in Wadi al-Natrun, northwestern Cairo on the death of Bishop Epiphanius.
The Coptic Orthodox Church of Alexandria announced the Bishop's sudden death last Sunday, which was soon followed by official condolences by Pope Tawadros II of Alexandria who remarked that the bishop was a symbol of modesty and kindness.
"Shadowy circumstances surround the details of his departure. We await what the results of these investigations will reveal," the Saint Mark church of Alexandria said in a statement.
Prosecution office in Wadi al-Natrun continued their investigations on Saturday, but remained unable to identify the murderer. The prosecution heard the statements of the 15 monks present at the discovery of the crime upon entering the late bishop's monastic cell.
The forensic medical report as well as CCTV records have yet to be delivered to the prosecution.
Bishop Epiphanius was found dead in front of his own monastic cell surrounded by a pool of blood. Monks at the scene immediately notified the Wadi al-Natroun police, who quickly revealed that the Bishop had fractures in the back of his skull – suggestive of murder.
Preliminary investigations implied that an unknown person may have hit the Bishop's head with a sharp instrument as he was leaving.
Edited translation from Al-Masry Al-Youm