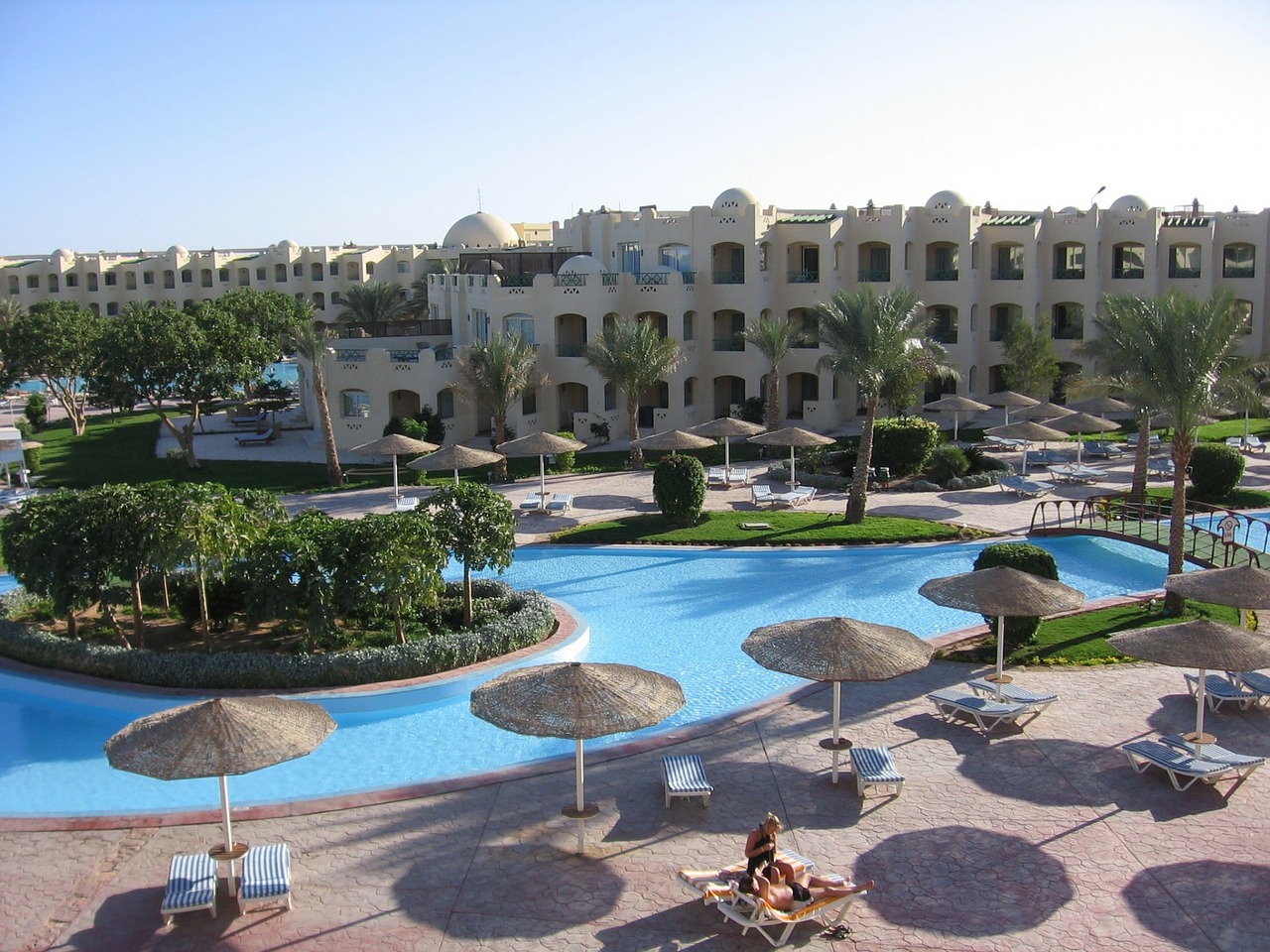 Over 80 hotels including 20,000 hotel rooms obtained the green star certificate, Adviser to Tourism Minister for Sustainable Tourism Emad Hassan said.
Hassan said at a press conference on Thursday attended by Tourism Minister Rania al-Mashat and representatives of the chambers of tourism and the parliament's aviation and tourism committee that the ministry is currently coordinating with the Hotel Facilities Chamber to encourage hotels to use solar energy for generating electricity. He added that a 150 KW solar power plant will be installed on the roof of a luxurious hotel in Cairo soon to be a model that could be applied in other hotels.
Hassan stressed that one of the ministry's top priorities is to achieve the goals of sustainable development through providing an attractive competitive touristic product while preserving the environment, as well as contributing positively to economic and social development to cope with international variables in the tourism industry.
According to Hassan, a unit has been recently established in the Tourism Ministry for sustainable tourism.
The Green Star Hotel Certificate for tourist accommodation businesses is awarded to tourist accommodations in Egypt for their commitment to environmentally friendly management and social responsibility. It has been developed as a public-private project between key stakeholders from the German and Egyptian tourism markets.
The Egyptian tourism authorities and the German International Cooperation have worked together to improve environmental awareness of hotels and increase competitiveness and environmentally friendly performance of the Egyptian tourism accommodation industry, according to the official website of Global Sustainable Tourism Council (GSTC). The program has been applied in Egypt since 2012.
GSTC is an international body that manages the global standards for sustainable travel and tourism and acts as the international accreditation body for sustainable tourism certification "with the aim of increasing sustainable tourism knowledge and practices among public and private stakeholders," according to the GSTC official website.