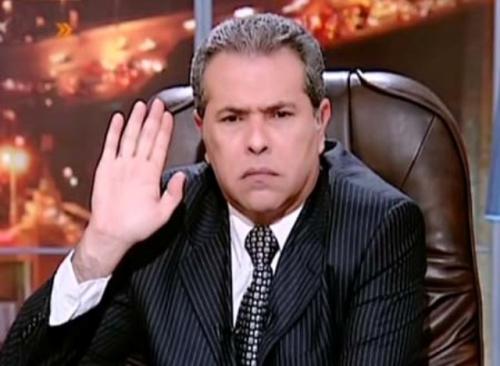 TV Professional Tawfiq Okasha said his TV channel that he owns Al-Faraeen will shut down on Saturday blaming the decision on debts.
During a talk show aired on the channel, Okasha said the channel's debts have reached LE11 million since 2011.
"Should I go to prison? Should my mother be jailed? God granted me with two Egyptian businessmen and other four Arab businessmen. They paid around 70 percent of the debts, while we paid 30 percent. Now the situation is that I still have debts to the Nile Sat company and the Media Production city around LE 500 million, plus April's salaries around LE650, which makes a total of LE1,150,000, in addition to another LE150,000 which is the rest of last September's salaries," Okasha said.
"From where should I get money? Why should I go on?" he asked.
Edited translation from Al-Masry Al-Youm