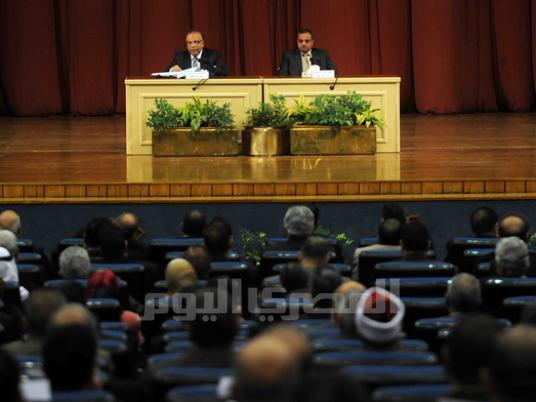 A member of the People's Assembly Labor Committee warned of a new revolution in Egypt due to a wheat shortage, after silo workers went on strike to demand the disbursement of their compensation.
At the committee's meeting Tuesday to discuss worker sit-ins at silos, Omar Effendi stores and the Nile Cotton Ginning Company, differences emerged between MPs and government officials around the inability to enact real reform.
MP Yossri al-Bayouni withdrew from the meeting in protest of "the weak performance" of the committee and the government.
Head of the committee Saber Aboul Fotouh said silo workers' sit-in will bring about a crisis if its effect moves to the people.
MP Yasser Abdel Rafie submitted a request to question the silos authority regarding spraying wheat with expired pesticides, saying that "instead of taking necessary action against those responsible, measures were taken against workers who brought the issue to light."
The committee decided to refer the authority's file to the Constitutional and Legislative Affairs Committee and to ask the attorney general to appoint a delegate for the authority, while an emergency fund will disperse aid for the workers.