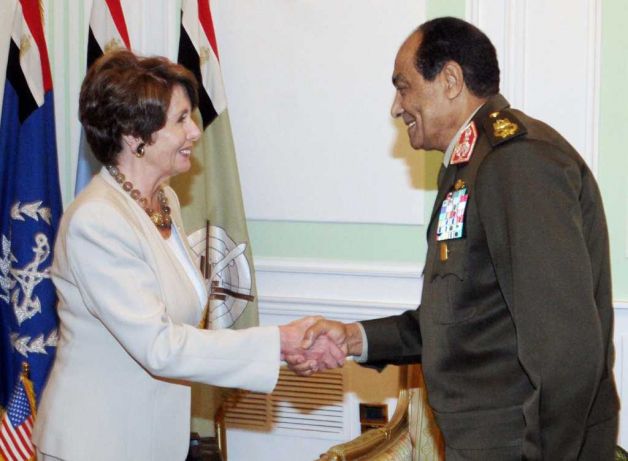 Palestinian prisoners in Israel are threatening to re-launch a hunger strike, a Palestinian official said on Sunday, blaming Israel for reneging on a deal that ended a recent one.
"There are still provocations in the prisons, and the prisoners are threatening to resume the strike if the situation remains as it is," Palestinian Prisoners Minister Issa Qaraqa said at a press conference in Ramallah.
Some 1,550 Palestinians imprisoned in Israel ended a hunger strike on 14 May in exchange for a package of measures which would allow visits from relatives in Gaza, and the transfer of detainees out of solitary confinement.
Israel also said it would not extend administrative detention orders, unless new evidence emerged.
In return, prisoner leaders committed to not engage in militant activity inside jail and to refrain from future hunger strikes.
Administrative detention is a procedure that allows suspects to be held without charge for renewable periods of up to six months.
But Qaraqa said Israel was not keeping its end of the deal.
"Israel has begun to violate the deal it signed with the prisoners, and within 10 days after announcing the end of the strike, Israel renewed administrative detention orders for approximately 30 prisoners," Qaraqa charged.
"Israel wants to punish the prisoners for striking with these renewed orders," he said.
Qaraqa also said he doubted Israel would allow the Gaza visits it had committed to.
"So far, we don't know if Israel will even allow families of prisoners from Gaza to visit their imprisoned relatives," he said.
An Israeli defense official who wished to remain unnamed rejected Qaraqa's claims.
"As of the end of last week, three administrative detention orders were renewed," the official told AFP.
Regarding the visits from Gaza, the official said that Israel was indeed working toward enabling visits, but it was a process that "would take some time" as it "involves many different bodies."
Qaraqa also addressed the issue of two prisoners, Mahmud Sarsak and Akram Rikhawi, who have been on extended hunger strikes.
He said they "were on the verge of a coma and have a low heart rate."
Sarsak, who comes from Gaza and is demanding to be recognized as a prisoner of war, began refusing food on 23 March, and went 53 days without eating before a short break on 14 May when the deal was signed.
He restarted his strike a day later.