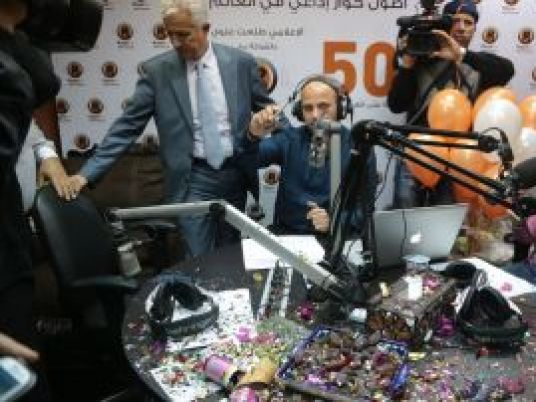 A local Palestinian radio station is targeting a Guinness World Record after making the longest broadcast.
Rayafm's Talaat Elwy delivered a 50-hour broadcast from Monday to Wednesday, the station said on its website.
The show tackled various issues of concern for the Palestinian society, ranging from freedom of movement, unemployment, taxation and deportation.
If enlisted by the Guinness World Record, Rayafm will have broken the 46-hour record registered under the name of Lebanese media host Rima Njeim.