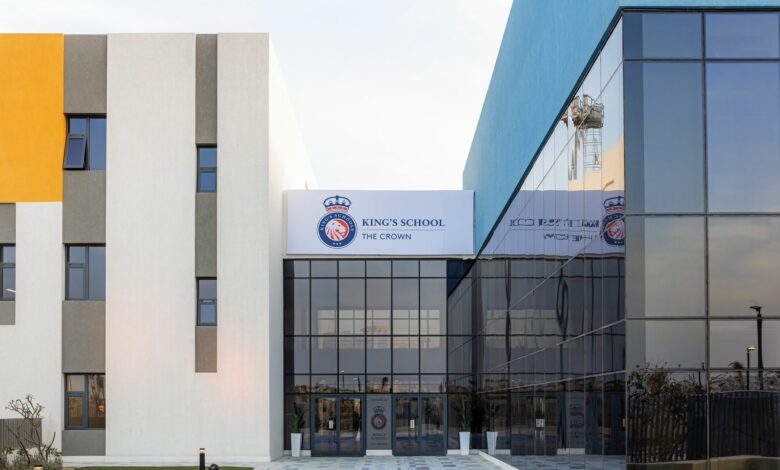 King's School The Crown, set to open its doors in September 2023, hosted an Open Evening for potential families, in partnership with Palm Hills Development, unveiling its brand new, state-of-the-art, 40,000 square meter campus, for the first time since the school's opening was announced.
This was the first Open Evening for the school on the new campus itself, showcasing to families exceptional new facilities designed to ensure best in world teaching and learning. The event outlined the unique opportunity for children offered by King's School The Crown within the Inspired Education Group, the world leading global group of premium schools that educates 70,000 students in over 80 of the very best schools in the world, across 6 continents, and featured speeches by Mr. Yasseen Mansour, Chairman and Group Chief Executive Officer of Palm Hills Developments, Mr. Graeme Crawford, President of Inspired Education Group, and Mr. Joel Worrall, Executive Head of King's School The Crown.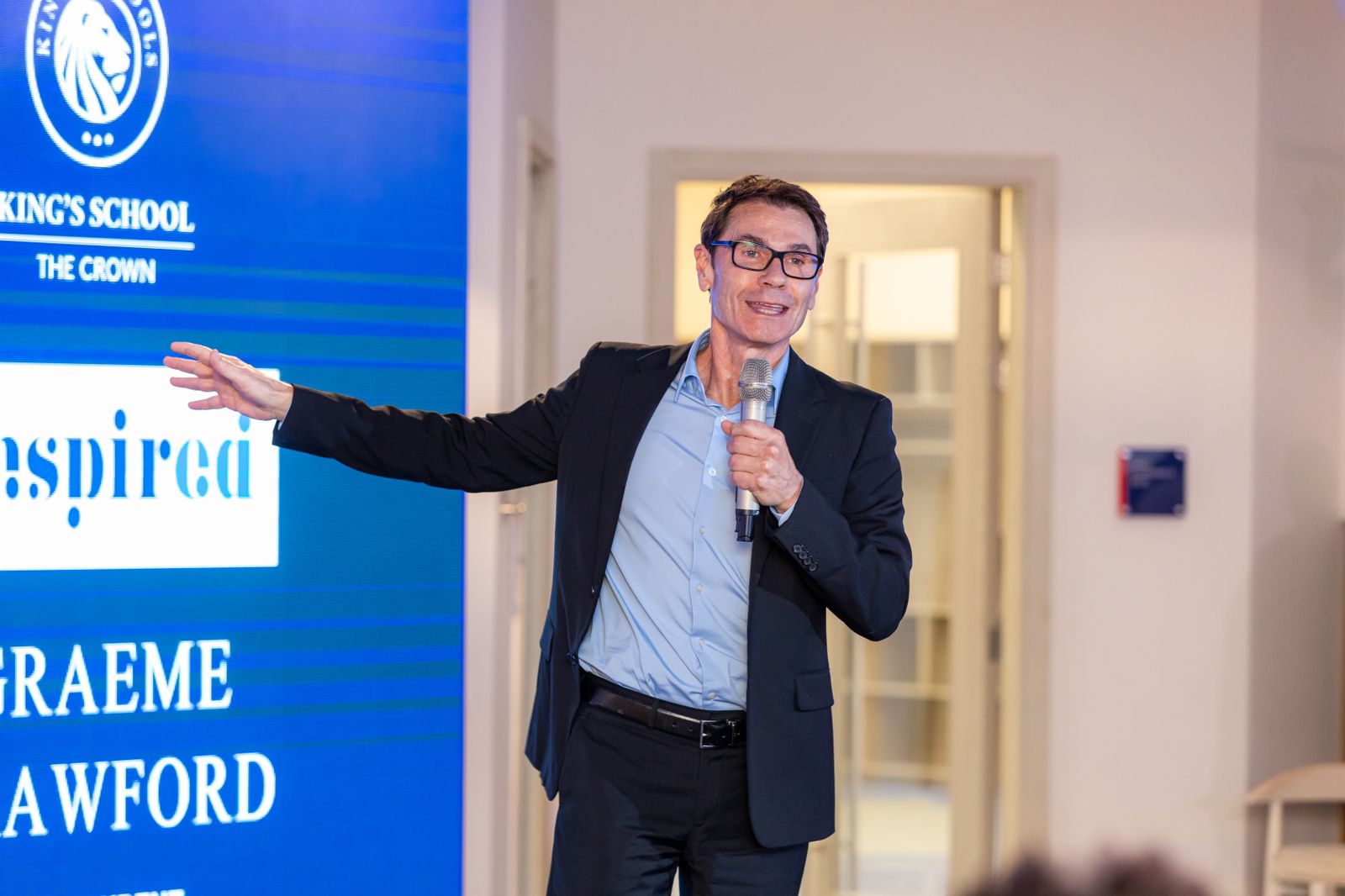 King's School The Crown is situated in the heart of Palm Hills Developments' 6th October, West Cairo. Incorporating Inspired Education Group's Three Pillars approach to curriculum, focused on the academics, sport and creative and performing arts, it is the first school in the region to offer an integrated and continuous premium education for children from 3 months to 18 years of age. Facilities include a dedicated full size football field, a 400-meter running track, tennis and basketball courts, a fully equipped, state-of-the-art auditorium, a covered swimming pool year-round use and dedicated premises specifically designed for Early Years that follow Inspired's uniquely successful approach to Early Years learning.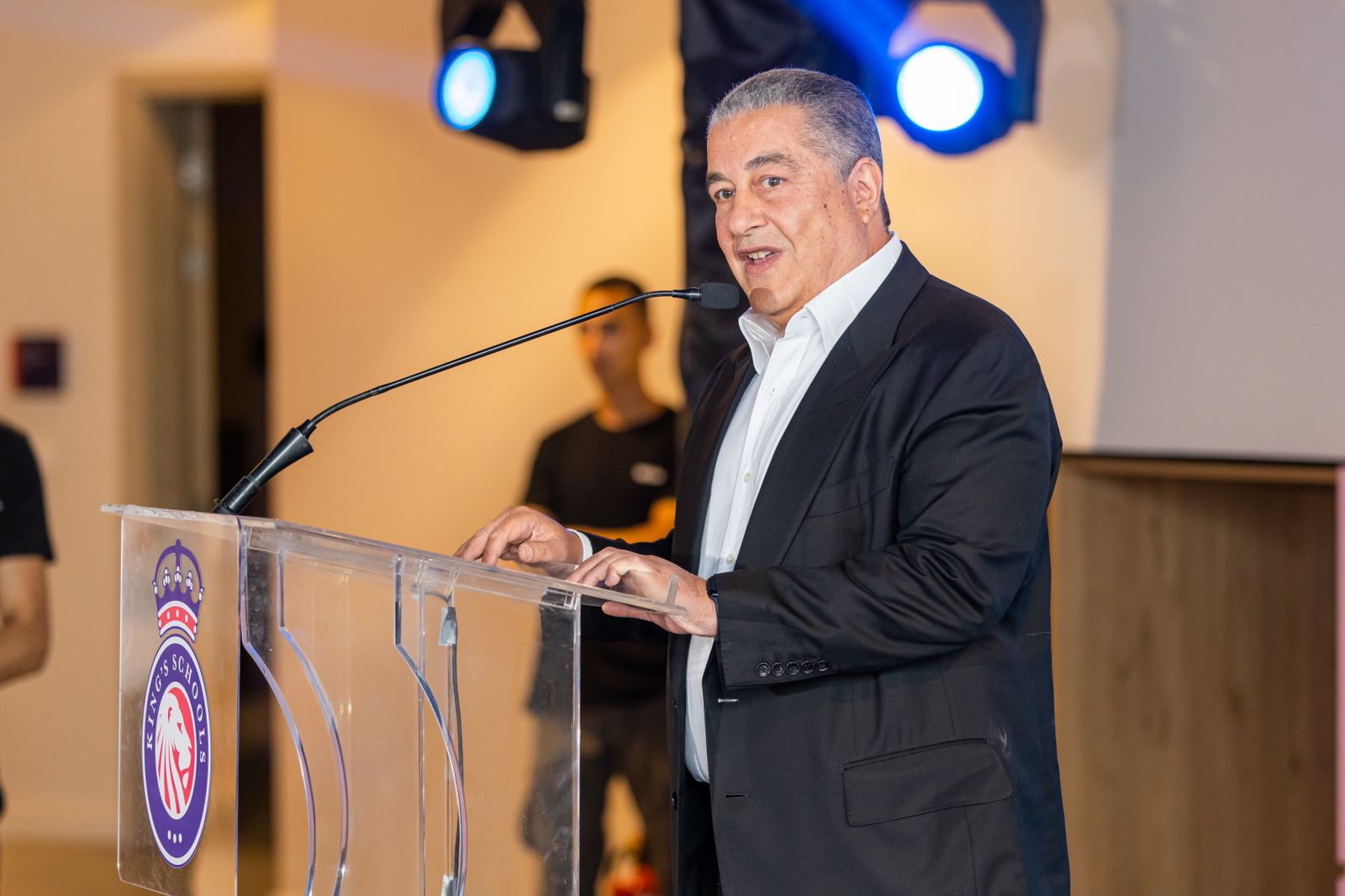 The school's opening is set to introduce the academic reputation of Inspired's King's College Schools to Egypt. King's College brings a heritage of over 50 years of academic excellence, and the opening of the school represents Inspired's huge investment in Egypt's educational landscape.
Students at King's School The Crown will benefit from unrivaled global opportunities that come with attending an Inspired school – including learning with expert and world-leading subject teachers, educators who are hand-picked from the Inspired group to provide world class teaching, and shared best practices developed across Inspired's global group of premium schools. Students at King's School The Crown will be meaningfully connected to Inspired students across the globe, with unique access to programmes that develop their global citizenship – from guaranteed places at any of Inspired's premium boarding schools, to the excitement and thrill of extraordinary global summer camps to life-changing international exchanges across the Inspired Group of schools.
Inspired's Three Pillars approach to educational philosophy, equally focused on academic excellence, performing and creative arts and sports, is proven to provide a holistic, world-class education. Over 90 percent of Inspired graduates go on to their first-choice university, with alumni attending leading universities worldwide, including Harvard, University of Oxford, University of Cambridge and University College London. Students at King's School The Crown will receive expert coaching to support such successful university applications.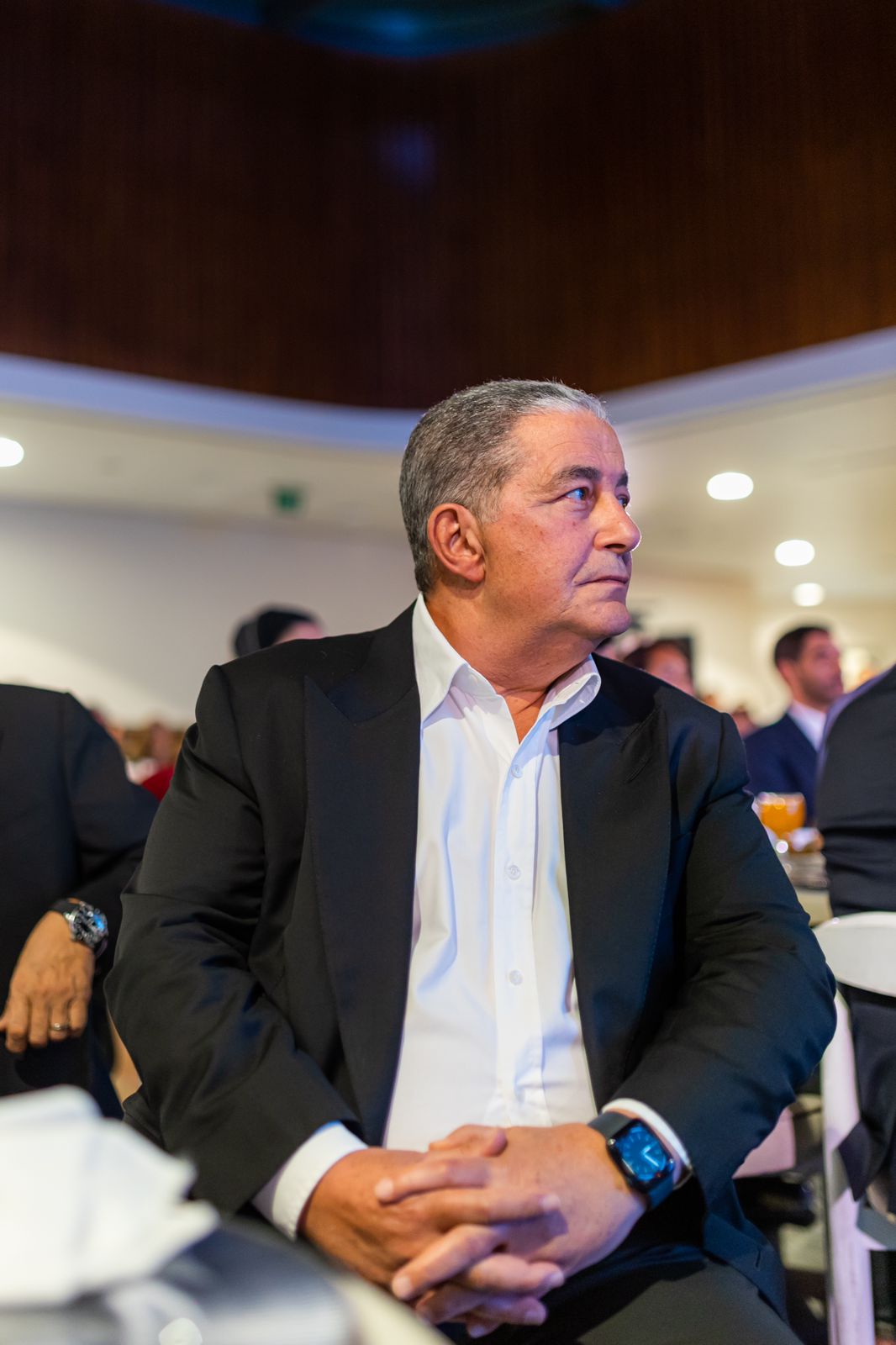 Mr. Yasseen Mansour, Chairman and Group Chief Executive Officer of Palm Hills Developments, said, "Palm Hills Developments is aiming to elevate the offerings of the real estate industry in Egypt, through this distinctive partnership with Inspired Education Group, renowned around the globe for their outstanding schools. We take great pride in making The Crown the first destination in Egypt to introduce King's College Schools. This partnership aims to raise the bar for education in Egypt and provide premium integrated educational services, equipped with the main pillars of academic excellence, sports, and arts."
Mr. Nadim M Nsouli, Founder, Chairman & CEO of Inspired commented: "we are delighted to bring the King's College Schools' expertise to Egypt and to be the first global group of premium schools to come to the country. This will provide students in Cairo with unparalleled access to global premium education, in a state-of-the-art learning environment which will enable children to embrace their individuality and allow them to flourish and reach their full potential, preparing them for a lifetime of success. We are pleased to partner with Egypt's leading real estate developers, Palm Hills Developments, to enable us to create an outstanding school in one of Cairo's exclusive developments."
About Inspired Education Group: Inspired Education Group is a world leading global group of premium schools, educating 70,000 students in over 80 schools across 6 continents. All Inspired schools are individually developed and designed in response to their environment and location, delivering an excellent education to their respective communities. Inspired offers a fresh and contemporary approach to education by re-evaluating traditional teaching methods and curriculums, and demonstrates exemplary holistic education approach in the implementation of a dynamic, relevant, and powerful educational model, reflecting current best practices. Inspired schools are dedicated to nurturing the unique individuality, talent, and resilience of each student, equipping them with broad ranging skills and confidence in their abilities to achieve success, and positively impact an ever-evolving world.
Palm Hills Developments has launched The Crown project, at the heart of Palm Hills October in three phases with a total of 925 residential units, varying from standalone villas, twin houses, townhouses, and apartments. The project will feature vast green spaces along with integrated commercial and entertainment services, representing 50 percent of the project area. The company has delivered the first phase of the project with a total of 260 residential units, in addition to launching the second phase, with a total of 420 residential units."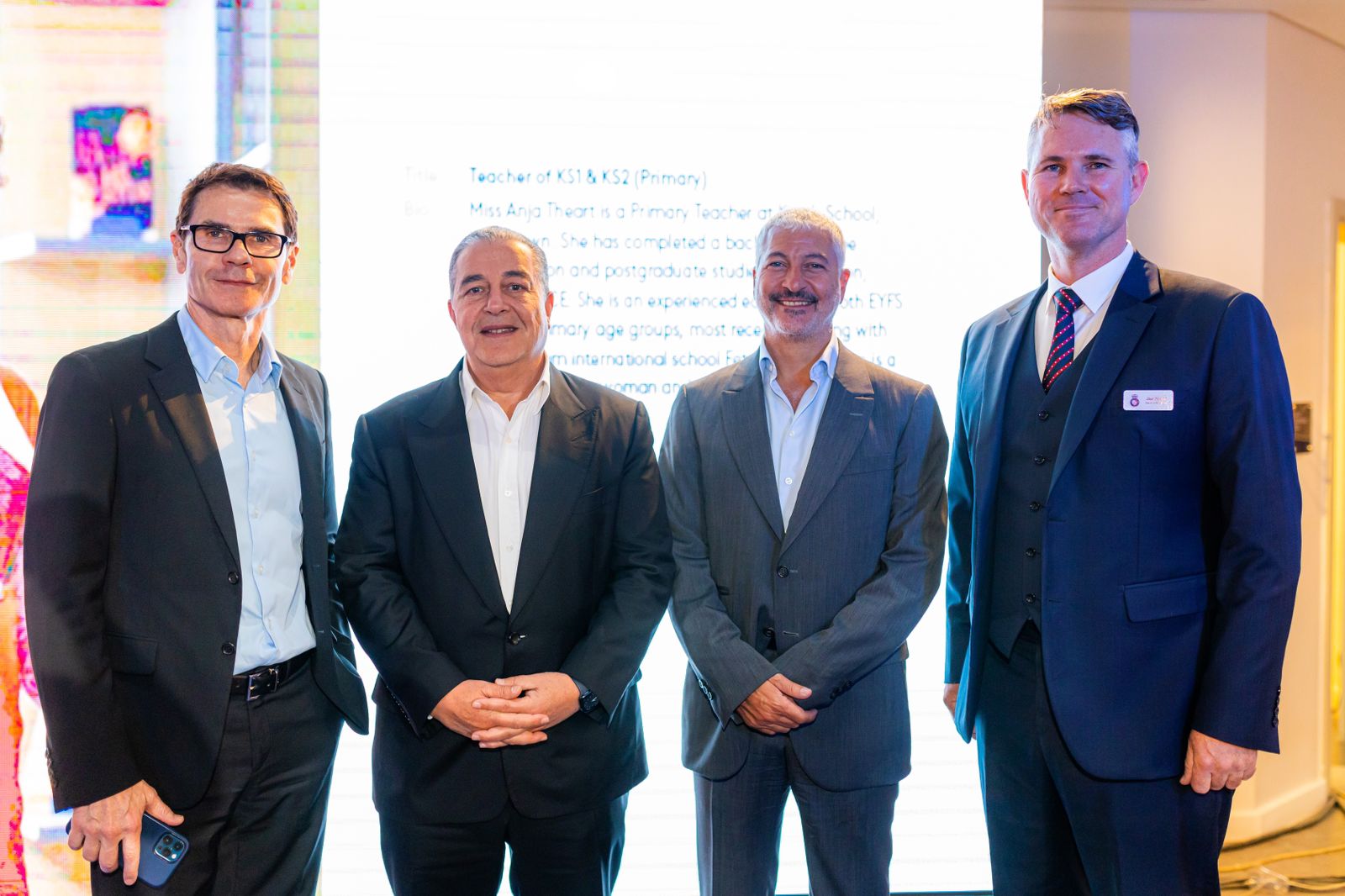 Tax registration number: 535-633-556