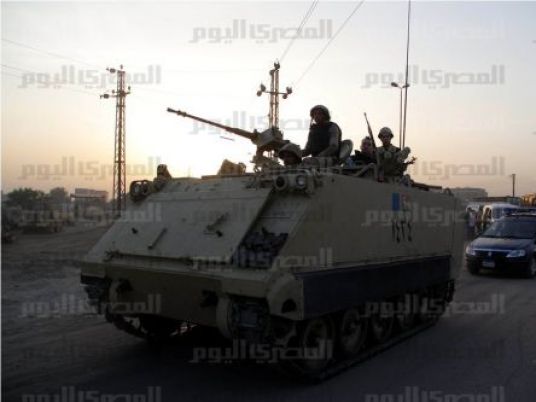 Panic ensued Saturday evening at Bank Street, which separates the Kerdasa and al-Saff regions in Giza, after gunshots were heard near plantations in Kerdasa.
The source of the gunshots was unidentified. Military forces stationed inside Kedasa were deployed at the entrances and exits of the district following the incident.
The troops were deployed to the Bani Megadwal village entrances and combed the plantations but were unable to identify the source of the gunfire.
Sunday is scheduled to be the first school day in Kerdasa, Nahya, al-Mansoureya, and Bani Megadwal.
Giza Governor Ali Abdel Rahman earlier decided to postpone the start of the school year, which began on 21 September, in Kerdasa, Bani Megadwal and Nahya for a week due to the security conditions.
Education Minister Mahmoud Abouel Nasr plans to visit Kerdasa to evaluate conditions there before the start of school on Sunday.