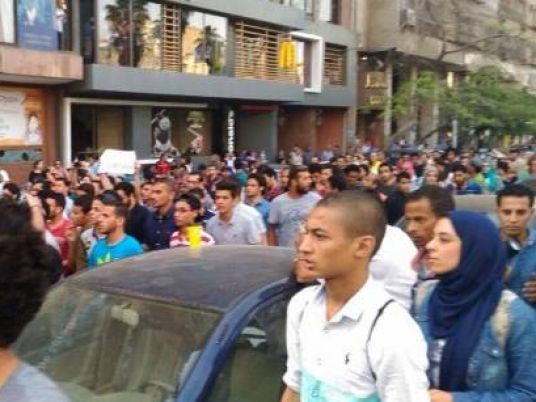 A presidential committee formed to examine cases of young Egyptians detained since the 2011 revolution is delaying its work to draft a new list for inmates to be pardoned, MP and committee member Tareq al-Khouly said on Sunday.
The Presidential Pardon Committee is examining each case suggested for release individually, which takes time and causes delays, Khouly explained. He said that the list of names would be delivered to the presidency after being revised by the concerned authorities.
In statements to Al-Masry Al-Youm, Khouly said that the committee's work is not disturbed by any state body and that the presidency gave it full independence, with President Abdel Fattah al-Sisi telling them, "do what you want."
He pointed out that civil society groups such as trade unions and human rights organizations are still sending names to the committee they want pardoned.
President Sisi issued a decision to form the committee during the first-ever Sharm el-Sheikh National Youth Conference that was held in October 2016.
Since then, the committee has sent three lists to the presidency and all persons on those lists have been pardoned.
However, he explained that there are names on the third pardon list which have not yet been pardoned due to delays. These will be added to the fourth list that is currently being compiled.
Khouly pointed out that women represent just 1 percent of the candidates for pardon. All of them were detained during demonstrations.
Headed by Osama al-Ghazaly Harb, the committee is continuing its work on collecting the names of eligible detainees from several sources, indlucing media outlets, NGOs, trade unions, and the National Council for Human Rights.
The committee then evaluates the methods used for gathering the names and then thoroughly reviews each individual case before deciding whether or not to issue a pardon.
The committee prioritizes students, women, people suffering from health problems, people who have been at the scene of violent protest but who did not participate, and those having showed good conduct during incarceration.