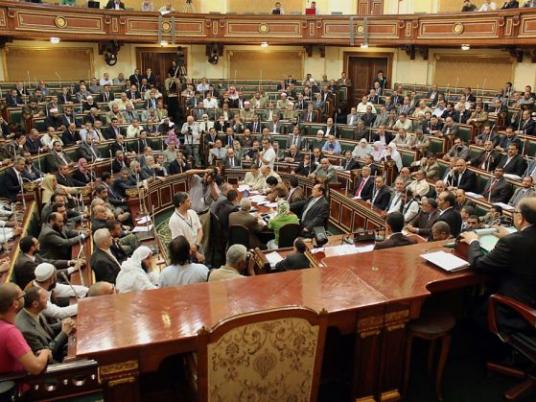 The Parliament's Legislative Committee approved on Wednesday amendments to Egypt's Organ Transplant Law which stipulate drafting harsher penalties into the law regulating organ transplantation in Egypt.
Among the amendments approved was Article 17, which states that anyone who removes an organ from a human body with the intention of illegally transplanting it — violating Articles 2,3, and 4 — shall be punished by strict imprisonment and a fine between LE500,000 and LE1 million.
This amendment adds that if the illegal act is committed on a living person, the doctor found guilty of involvement in illegal organ transplantation would be imprisoned for no more than 10 years.
The recent amendments also guarantee that if said act results in the death of the donor, the penalty shall be life imprisonment and a fine between LE500,000 and LE1 million.
The original punishment in Egyptian law is imprisonment and a fine between LE20,000 and LE100,000. If the act was committed on a living person, it would result in imprisonment of no more than seven years; in case of death of the donor, strict imprisonment and a fine between LE100,00 and LE 200,000.
Article 18,19, 20, 23 and 24 were also approved for harsher punishments.
"The aim of the amendment is to tighten penalties for organ trafficking, not to add new facts [laws]," said Ahmed Maher Badr, a representative of the Justice Ministry.
Organ purchase is banned in Egypt, according to Article 6 of Law No. 5, which prohibits the buying or selling of human organ or tissues; however, poverty has driven some Egyptians to sell body parts in illicit transactions.
Egypt passed laws in 2010 to try to curb the trade, but according to the UN, hundreds of poor Egyptians still sell kidneys and livers each year to be able to buy food or pay off debts.
The World Health Organisation (WHO), which has been monitoring transplant tourism worldwide, described Egypt as "a hub" for organ trafficking and a regional centre for organ transplantation, ranking among the top five countries where it is widespread.
According to WHO, Egypt is the top organ transplant market in the Middle East.
Since the organ transplant law was passed back in 2010, few penalties have been imposed and those that were generally ranged between a six-month to one-year prison sentence. The harshest penalty was a 15-month sentence for a doctor found guilty of involvement in illegal organ transplantation.
Article 2 of Law No. 5 stipulates that it is not allowed to transplant an organ or part of an organ or tissue to another human being unless this is necessary to save the life of the person to whom the organ is being transplanted, on condition that there is no alternative way of saving the life of the patient and it does not pose any danger to the donor.
Article 3 prohibits transplanting organs from Egyptians to non-Egyptians, unless the donor and the recipient have been married for at least three years.
Many specialists in the field agree that laws regulating organ transplantation in Egypt have loopholes that allow for manipulation and the development of the illicit organ trade.
Article 20 of Egypt's anti-trafficking law imposes a penalty one to five years imprisonment on those found guilty of violating the law, in addition to a financial penalty of between LE50,000 and LE200,000.
It is considered a basic principle in the law that any transplantation that takes place should have been donated by the recipient's relatives. However, in the case that the donor is a non-relative, the law states that a committee be formed to ensure that there are no violations of the criteria stipulated by Egyptian law.
Last year, Egyptian authorities arrested 12 doctors and eight nurses suspected of being involved in an international organ trafficking ring. Four well-known private hospitals and six laboratories were found guilty of involvement, and the police confiscated millions of pounds in cash in addition to gold found in the possession of the culprits.
Egypt's Administrative Control Authority said at the time that the network targeted was "made up of Egyptians and Arabs taking advantage of some of the citizens' difficult economic conditions so that they buy their human organs and sell [them] for large sums of money".