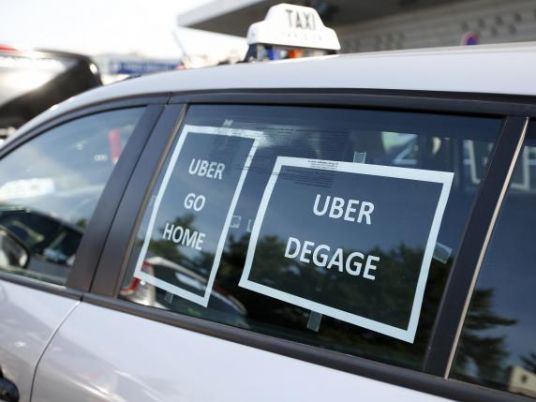 Members of the Transport and Communications Commission, National Security, Economic Affairs, and Communications in the House of Representatives approved in principle the draft law on the regulation of land transport services which use information technology for passengers.
The discussions in parliament on the draft law on Thursday was attended by representatives of Uber and Careem.
The meeting saw a controversy over sharing the data held by Uber and Careem users with authorities. Rana Kortam, Head of Public Policy in Uber-Egypt, has expressed reservations over some articles of the draft law, particularly with regard to linking data to state bodies, because it represents a breach to users' privacy. She added that the draft law is not defining these bodies.
However, the controversy was solved by reaching a middle ground. While the original draft of the law suggested that the government monitors the companies' data constantly, the  Transport and Communications Commission agreed to cancel linking the data constantly to state bod
Minister of Investment and International Cooperation Sahar Nasr said that the draft law aims at increasing the private sector's involvement in advancing development, providing jobs and providing the best service to citizens at the lowest price.
She pointed out that the State Council has objected to some of the articles which it considered a violation to the private life of citizens guaranteed by the Constitution, noting that the goal is to reach a law that takes into account the interests of all parties.
MP Saeed Teaema said that linking the users' data to state bodies is a matter of national security, and addressed Kortam, saying "You are investing in Egypt."
"We have more than 4 million users and 150,000 drivers, and we are committed to protect their data. I am an Egyptian and I know how to maintain national security, and there must be a judicial order that allows the company to provide data and information to the security authorities," Kortam said.
Egypt's Administrative Court on March 20 issued a verdict ordering the government to shut down ride-hailing services Uber and Careem, and to close their mobile apps for violating Egyptian law by using normal cars for commercial use without a license.
Uber and Careem issued statements the following day affirming that they will resume their services in Egypt and will appeal against the court's ruling which ordered them to suspend operations in the country.
Edited translation from Al-Masry Al-Youm