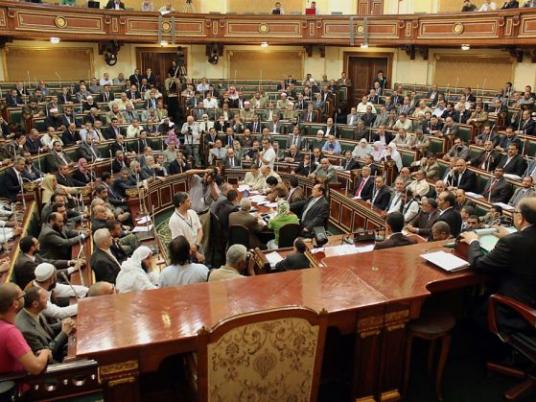 The Egyptian Parliament is considering the discussion of a suggested draft bill that suspends governmental subsidy to parents who have more than three children as a step towards the application of family planning in Egypt.
According to a number of local media outlets, the draft bill suggested by female member of the Parliament Ghada Agami received approval from 200 MPs who put their signature on the draft as a sign of approval.
Egypt Independent reviewed articles of the suggested bill that have been published by MP Ghada Agami through her facebook page.
The main purpose of the suggested draft bill is to help in the application of the family planning system in Egypt through excluding extra children [more than three children] from the state's subsidy in different sectors such as education and health services.
"In case the number of a family 's children is more than three , then the government has the right to only cover the three children in its subsidy umbrella, the families that have only three children will enjoy state-sponsored services," reads the first article of the suggested bill.
On the type of state subsidies that will be suspended to any additional children over three, article number two noted that this suspension will include health and education services provided by the government.
Moreover, the suggested bill said that all children who were born in a foreign country for Egyptian parents who are residents there and have the foreign country's nationality should be deprived of any governmental subsidies.
Earlier in 2016, the Ministry of Health's Population and Family Planning Sector announced that it seeks to implement by 2020 a 'three children for each woman' scheme through spreading family planning methods among women as part of the 2020 sustainable development plan.
Recently, the United Nations Population Fund has released a report on the population status in Egypt for 2016, in cooperation with the Egyptian Center for Public Opinion Research (Baseera), warning against the risks of population growth and saying that current and projected growth rates will result in Egypt's population reaching 119 million by 2030.