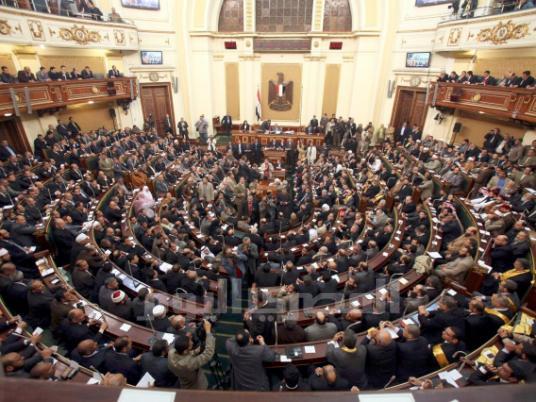 The People's Assembly will plan its rejection of the current government and a vote of no-confidence in Prime Minister Kamal al-Ganzouri's cabinet on Tuesday, MP Farid Ismail has said.
Ismail, a Freedom and Justice Party member and deputy for the assembly's Defense, National Security and Mobilization Committee, told Al-Masry Al-Youm that the cabinet has "ruined affairs and delayed investments." Members began discussing a withdrawal of their support in the government following Prime Minister Kamal al-Ganzouri's address to the Parliament in March.
Abdel Salam Bashandy, another Parliament member from FJP, said the People's Assembly has already rejected the cabinet's statement and will begin withdrawing confidence in the government on Tuesday.
"The cabinet insists on staying despite the deterioration in public affairs, and the Supreme Council of the Armed Forces insists on keeping it even though the People's Assembly's 19 committees have rejected its statement," said a statement from the Muslim Brotherhood Sunday.
The party added that public interest requires that the parliamentary majority party form a new government.
Meanwhile, Mahmoud Hussein, secretary general of the Muslim Brotherhood, denied reports that the Brotherhood's Shura Council designated party chief Mohamed Morsy as prime minister of the planned cabinet.
Jama'a al-Islamiya spokesperson Tarek al-Zomor said the group also intends to withdraw confidence in the government.
"We are determined to withdraw confidence in the government, and we call for the formation of another coalition government to steer affairs over the coming period until power is handed over to a president."
The Salafi-led Nour Party called for the removal of half the current ministers, saying all political powers are preoccupied with the process of constitution writing and the presidential election.
However, Nour party leader Emad Abdel Ghafour said FJP had rejected the suggestion to replace only some of the ministers and insisted on going ahead with the no-confidence vote.
Translated from Al-Masry Al-Youm