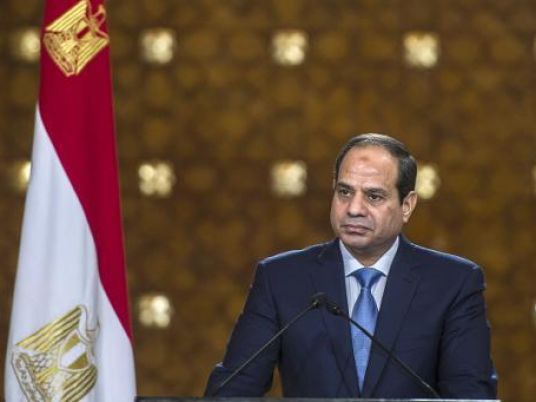 President Abdel Fattah al-Sisi has warned political parties that the people would revolt against the next parliament if it fails to actively represent them.
Egypt has recently set the period from 21 March to 7 May for parliamentary elections, long awaited since Sisi ousted former president Mohamed Morsy in 2013.
During a meeting with a number of partisan leaders, Sisi stressed that the state will remain neutral to all parties competing in the upcoming race.
Sayyed Abdel Aal, chairman of the leftist Tagammu Party, Quoted Sisi as warning that the people can revolt against the parliament just like they did with Morsy's regime in 2013 if the elected body fails to live up to its mission.
Mohamed Abul Ghar, chairman of the Egyptian Social Democratic Party, said attendants to the meeting with the president had reservations on the participation of former PM and Sisi's economic adviser Kamal al-Ganzoury in the election. He said Sisi rebuffed the politicians' argument that Ganzoury's electoral list enjoyed the president support.
"Ganzoury's list is not the state's," Abul Ghar quoted the president as saying.
The president was also quoted by Effat al-Sadat, chairman of al-Sadat Democratic Party, as saying that the next parliament normally has the right to amend existing laws, including the law regulating the right to protest, which many rights advocates called for rescinding.
Edited translation from Al-Masry Al-Youm