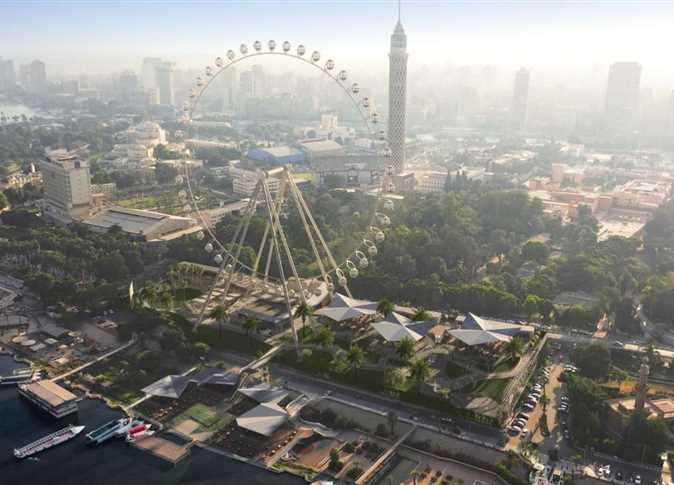 Parliament Member Shaima Halawa has submitted a request for further studies into potential issues arising from the establishment of the Cairo Eye Ferris wheel project.
According to a Tuesday statement, Halawa's request addressed to the prime minister and minister of local development noted that problems would likely arise as a result of the wheel's establishment in the crowded Cairo neighborhood of Zamalek.
Halawa said that this project is the largest tourism and entertainment Ferris wheel in the continent of Africa, at a height of 120 meters allowing for a panoramic view of Cairo. It is expected to attract millions of visitors annually and hundreds of thousands of tourists to support the tourism sector in Egypt, generating hard currency to the state, she added.

She said that the studies currently done in advance of the project regarding the impact it will have on traffic and the surrounding environment are lacking, with unclear results thus far.
"Those in charge of the project have completely forgotten many important issues, foremost of which is choosing a more suitable site for the project instead of a residential area crowded with citizens."
She noted that another project, the Cairo Tower, is located about 200 meters from the Cairo Eye's site yet still allows a scenic view of the Nile and its banks.

She submitted that a briefing request be referred to the Local Administration Committee, and requested that the Minister of Local Development and the Governor of Cairo attend parliament to clarify the matter.