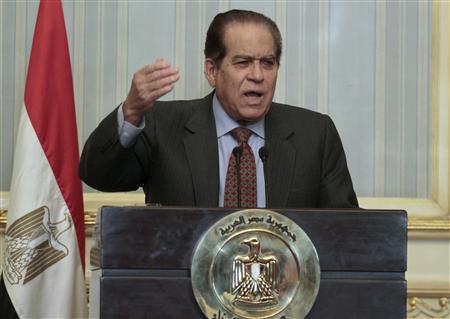 After ten sessions, Parliament on Tuesday rejected the government briefing and decided to continue procedures for withdrawing confidence from the cabinet led by Prime Minister Kamal al-Ganzouri.
A majority of 347 MPs rejected the briefing, six accepted it, three abstained from voting and 143 did not cast their votes as they did not attend the session.
Independent MP Mohamed al-Omda thanked Ganzouri, but said his briefing did not contain a clear plan for the crises of the transitional phase.
Freedom and Justice Party MP Osama Suleiman said this government is the worst of all, and held it responsible for the shortages of bread and fuel. He also said violent events took place under it.
FJP MP Fahmy Abdu blamed the government for the security failure.
MP Mohamed Abou Hamed, previously a member of the Free Egyptians Party, rejected the briefing, but said he is against dismissing the government before the new constitution is drafted and the new president elected.
The FJP, the largest bloc in Parliament, voted last month to begin the process of withdrawing confidence from the cabinet, a move that would take Egypt into uncharted political waters shortly before the military is due to relinquish power.
The military has pledged to hand over to an elected president by 1 July.
According to the country's interim constitution, Parliament does not have the power to sack a government. Only the ruling Supreme Council of the Armed Forces has the right to appoint the cabinet and discharge ministers.
Edited translation from Al-Masry Al-Youm