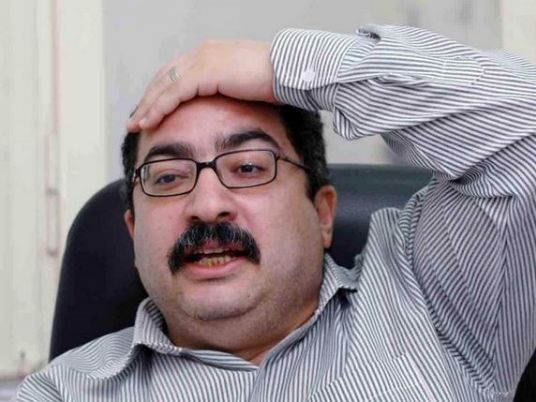 Parliamentary Speaker Ali Abdelaal and other MPs were up in arms Monday about journalist and TV host Ibrahim Eissa's repetitive attacks on the parliament, requesting legal action against him.
Abdelaal said Eissa's latest statements on the church construction law could lead to a sectarian feud, stressing in Monday's session that Eissa's accusations against the parliament are punishable under the Penal Code, Al-Ahram state-run newspaper reported.
Eissa allegedly claimed that the parliament is against the church construction law, a statement which threatens the Egyptian national security, according to Abdelaal.
Eissa claimed during his program "With Ibrahim Eissa" on Al-Kahera Wal Nas (Cairo and People) channel that the church construction law includes an article that prevents Christians from putting crosses on churches.
Abdelaal stressed that Eissa's statement is categorically untrue.
In response, Legal Affairs Minister Magdy Agaty said that the government will take legal action against Al-Kahera Wal Nas satellite channel over Eissa's claims.
The parliament filed a complaint with the General Authority for Investment (GAFI) against Al-Kahera Wal Nas channel over Eissa's statements. The chairman of the authority said the GAFI is still looking into the complaint.
In his TV show, Eissa also insulted MPs describing them as "swindlers and impostors", while referring to Abdelaal as a politician who lacks experience, said MP Mostafa Bakry.
Bakry added that Eissa has falsely accused the parliament of planning to adjust the president of the republic's terms of office in the constitution and called on the GAFI to take legal action against him. The MP denied that Eissa's claims are part of freedom of expression: "There is a huge difference between freedom of expression and instigating public opinion."
Abdelaal requested a report from the GAFI and the investment minister in maximum one week on the content broadcast on Al-Kahera Wal Nas channel, as well as on the legal status of the channel.