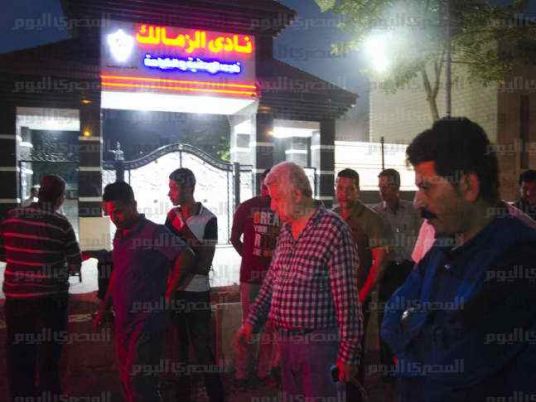 The Legislative Affairs Committee of the House of Representatives turned down on Thursday a request filed by the Supreme Judicial Council and issued on December 18, 2016, to lift the immunity of MP Mortada Mansour.
Twenty-four MPs rejected the request, while only one MP Alaa Abdel Moneim agreed with the request; while the committee's chairman, Baha Abu Shaqa, abstained from voting and two MPs requested to adjourn the discussion.
Lawyer Essam al-Islambouly filed a claim accompanied by a recording of Mansour during a TV show that contained statements "insulting the judicial authority and the court of cassation", after the court issued a ruling in favor of Mansour's rival Amr al-Shobaky.
In July, Shobky won the right to represent the Dokki and Agouza constituency in parliament, replacing current MP Mansour, based on an official recount of votes cast in last year's parliamentary elections.
The Legislative Committee of the House of Representatives issued a report in 2016 upon the court ruling entitling Shobky to membership in parliament and annulling the membership of Ahmed Mortada Mansour. However, the court's ruling hasn't been implemented yet.
The Court of Cassation referred to the top prosecutor's office in December 2016 a claim filed by Shobky against Mansour over libel.
Shobaky's lawyer Mohamed Waly said the claim was accompanied by three CDs showing Mansour libeling and insulting Shobky on Al-Mehwar and Al-Assema satellite channels.
Islambouly, member of the Shobaky defense team, said that since the court canceled the parliamentary membership of Mansour, the later's father has been attacking Shobaky harshly, along with the court which issued the ruling and Shobaky's lawyer.