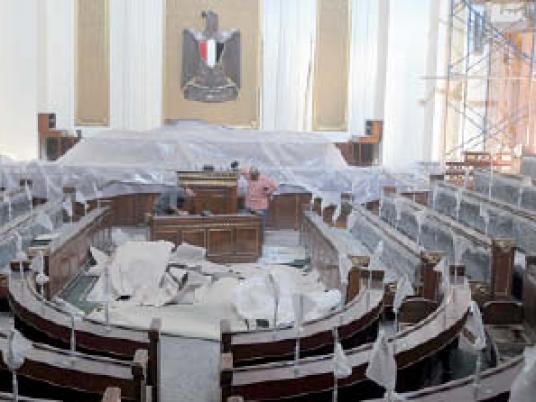 Several reactions were made by political parties to Wafd Party's call to attend meeting to unite electoral lists in one list, in accordance with President Abdel Fattah al-Sisi's meeting last week with parties.
Wafd made the call on electoral alliances including the Democratic Current, ignoring Social Justice and 25-30 alliances.
Mohamed Bassiouny, secretary-general of Karama Party, said the Democratic Current with its six included parties, received an invitation from Wafd Party to attend a meeting on Saturday.
Democratic Current could attend, in case Abdel Gelil Mostafa, who prepares for the Egypt's Awakening list, attends, Bassiouny told Al-Masry Al-Youm.
The current conditions state that no figures can run for the upcoming elections through the party list if they come from the disbanded National Democratic Party, its former MPs, applied at the electoral college of 2010 parliament or took part in the corrupt political scene or fraud, he added.
Former MP Mostafa al-Guindy, coordinator of the 25-30 alliance, said no invitation was received from Wafd Party. Meanwhile, Social Justice Alliance Coordinator Gamal Zahran slammed Wafd Party and accused it of being affiliated to former President Hosni Mubarak's regime.
Edited translation from Al-Masry Al-Youm