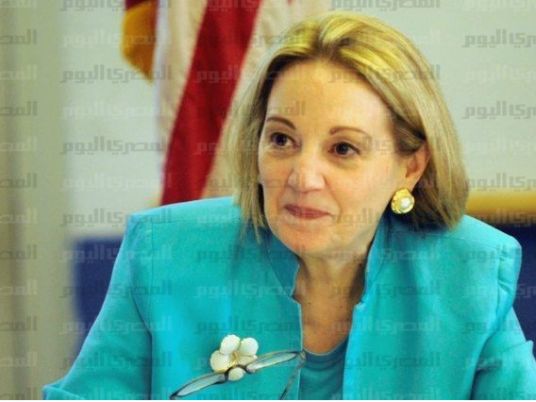 Former US Ambassador to Cairo and Assistant Secretary of State for Near Eastern Affairs Anne Patterson called during a session for the Congress dicussing the US budget, to exert more pressure on Egypt to improve the human rights situation.
Democracy programs that the US has been promoting in Egypt will strengthen the power of the next Egyptian parliament, particularly with regard to anti-violence laws, human trafficking and religious tolerance toward Copts, she said.
Patterson stressed that the US aid to Egypt, equal to an annual US$1.5 billion, supports a long-term partnership with Cairo and preserves the US commitment to Egypt's security.
Patterson expressed fears by the US administration of the terrorism threats that Cairo is facing by the Islamic State and other armed groups in Sinai, political opposition forces committing acts of violence, as well as the implications of the civil war in Libya on Egypt.
Since economic recovery contribues to stability, the US seeks to increase its focus on supporting the Egyptian economy, through promoting the private sector growth, she said.
Patterson also stressed the need to encourage economic reforms and improve the business climate in Egypt.
Edited translation from Al-Masry Al-Youm