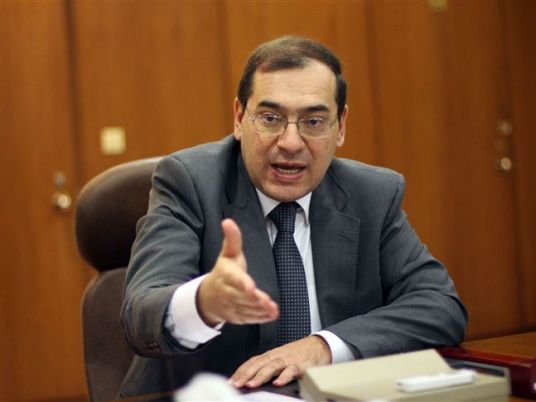 Petroleum Ministry Tareq el-Molla met with
Christian Danielsson, Director-General for European Neighbourhood Policy and Enlargement Negotiations, and Ivan Surkos, Head of the European Delegation in Egypt, to discuss boosting bilateral cooperation and taking advantage of initiatives offered by the EU over the coming period to support energy products in general and the petrol and gas sectors in particular to achieve sustainable development.
In a statement on Wednesday, Molla said Danielsson confirmed the EU's commitment to resuming bilateral cooperation and highlighted the priority of the petroleum and gas sectors to the EU for boosting cooperation in light of the outcome achieved.
The minister indicated that the project to establish an authority to regulate gas so as to transform its market into a competitive one was reviewed. They also reviewed a draft law on the gas market, which is being mulled over by Parliament, in order to turn Egypt into a regional center for trading energy in the region.
The EU contributes to the program by upgrading the energy strategy in Egypt, which includes drawing plans and policies for all of the petroleum sector.
Edited translation from MENA