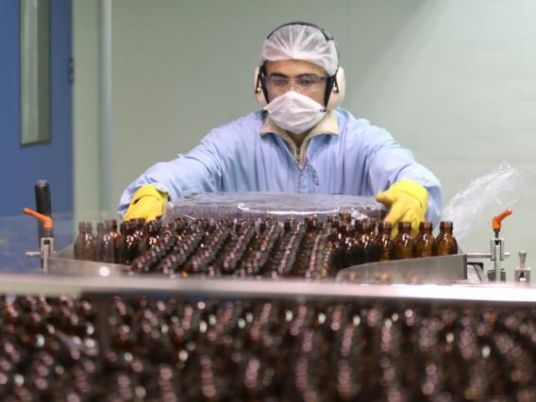 Pharmaceutical companies in Egypt yesterday rejected the Ministry of Health's decision to increase drug prices by 10% for each local pharmaceutical company, and 15% for the imported drugs to solve the crisis of drug shortages in pharmacies.
In an emergency meeting Friday, the companies demanded a 50% price increase on 15% of drugs produced by domestic companies; and the same percentage for 20% of the imported drugs.
"We held meetings with Health Minister Doctor Ahmed Emad and there have been agreements with each company on the procedural frameworks of raising the prices as a kind of partial reform after the liberation of the pound's exchange rate; but unfortunately, we see the decision as a procrastination to the whole issue, and it will prevent us from reaching even a partial solution to the problem the industry is facing," the companies said in a letter sent to the Health Minister.
"The decision will harm drug security, eliminate the economies of many operating companies, and [pharmaceutical] investment in general. Therefore and with the consensus of all companies involved, we demand an increase of 50% to the prices of 15-20% of the drugs for each factory," the letter said.
The spokesperson for the Central Administration of Pharmaceutical Affairs, within the Health Ministry, Yassin Rajaei said that the ministry has not made any final decisions on raising the price of any specific items yet, as the issue is still under study.
He told Al-Masry Al-Youm that the ministry has addressed a request for each company to send a list of drugs whose prices need to be raised, in light of the repercussions of the liberalization of the US dollar exchange rate.
Rajaei explained that a committee established by the minister will determine the importance of each drug, and then, in the light of those considerations, there will be a decision on whether to raise the price or not.
Edited translation from Al-Masry Al-Youm