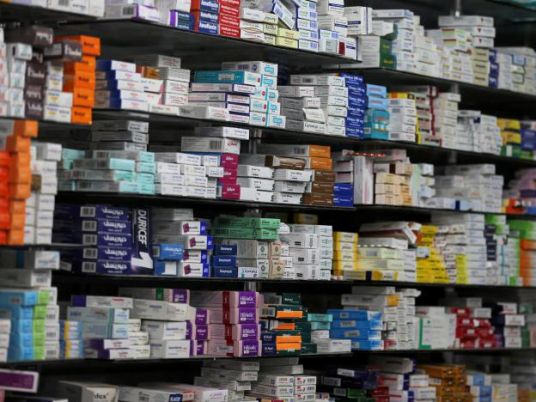 Chairperson of the Health Ministry's Central Administration for Pharmaceutical Affairs Rasha Zeyada said on Tuesday that the price of 30 pharmaceutical products have increased due to their shortages in the market.
Pharmaceutical drugs used for treating diabetes, blood pressure, cardiology, and neurology, among others, will see their prices increase by 10-50 percent.
In a phone-in with the 'Yahdoth Fe Masr' (Happening in Egypt) talkshow on the MBC Masr channel, Zeyada said that the ministry's committee on drugs pricing decided to increase their costs due to issues raised by pharmaceutical companies, who complained of the high cost of producing drugs compared to the low prices they were sold at.
Zeyada said that the prices of drugs which face a stock shortage across pharmacies are currently incorrect, and that the health ministry is the authority which declares their retail price. She requested that all concerned parties should address the ministry with its estimates on drug shortages.
She pointed out that the total number of pharmaceutical drugs facing a shortage currently stands at 222, but she assured that there are alternatives, and said there were no intentions to further increase the prices of drugs in general.
Drug shortages have been common since 2016, with the government attributing it to a surge in the US dollar exchange rate, as the effective materials are bought in hard currency.
The health ministry agreed with pharmaceutical companies in January 2017 to raise drug prices by up to 20 percent. However, the crisis continued and was reported on again in September and December.
In December 2017, in response to US President Donald Trump's decision to proclaim Jerusalem as the capital of Israel, the head of the Pharmacists' Syndicate, Mohie Abeid, called for Egypt's trade syndicates to boycott US pharmaceutical drugs.
He explained that Egypt's trade syndicate decided boycott certain US commodities, and his syndicate should follow suit by boycotting US-made pharmaceutical drugs. As an alternative to US medicine, he said, the syndicate should purchase alternative Egyptian-made drugs.