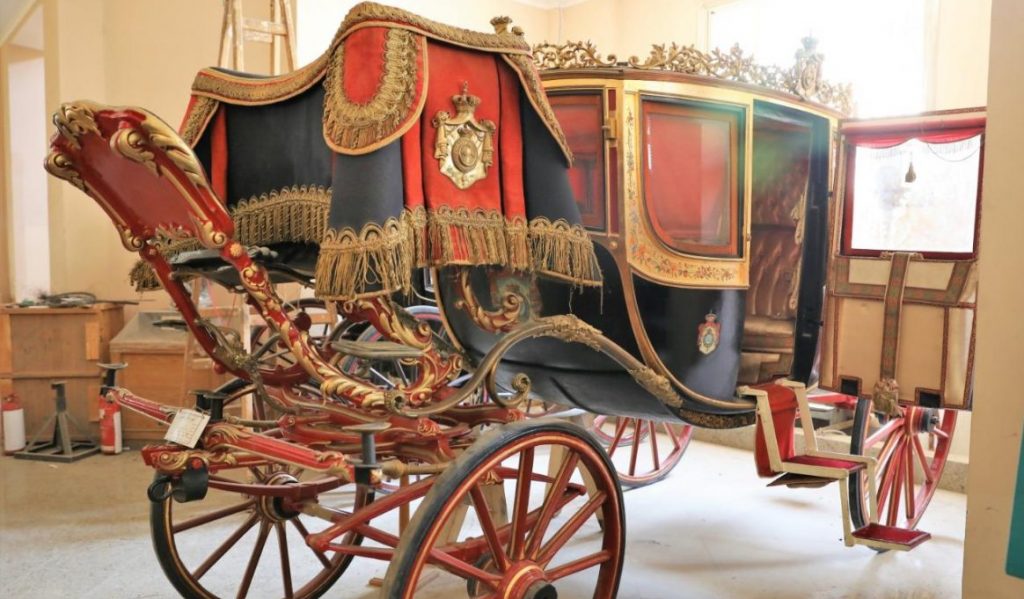 The Royal Chariots Museum in Bulaq Abul-Ela has opened its doors to allow visitors to spend a day and experience the majestic lifestyle of the Muhammad Ali dynasty.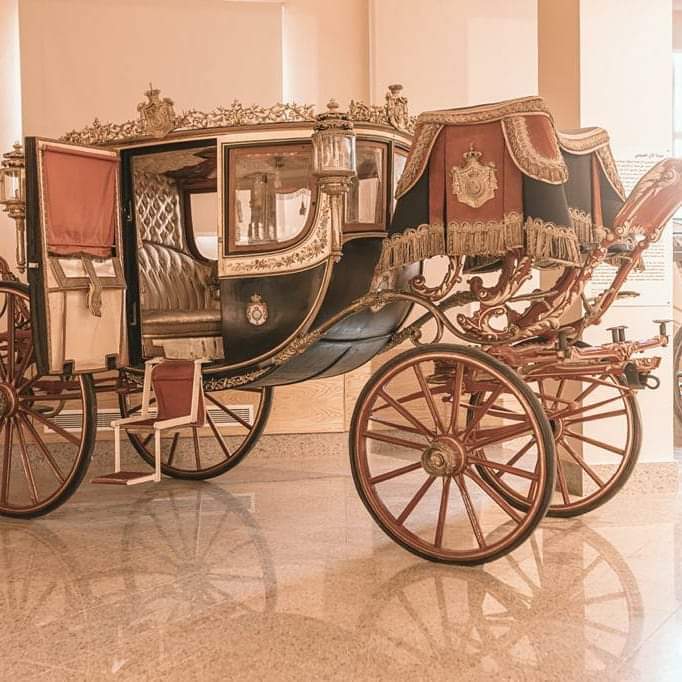 Considered one of the oldest qualitative museums in the world, the museum is also one of the most important museums dedicated to chariots globally.
It had been under restoration and development until recently, with the restoration having started in 2001 and suspended several times until properly resuming in 2017.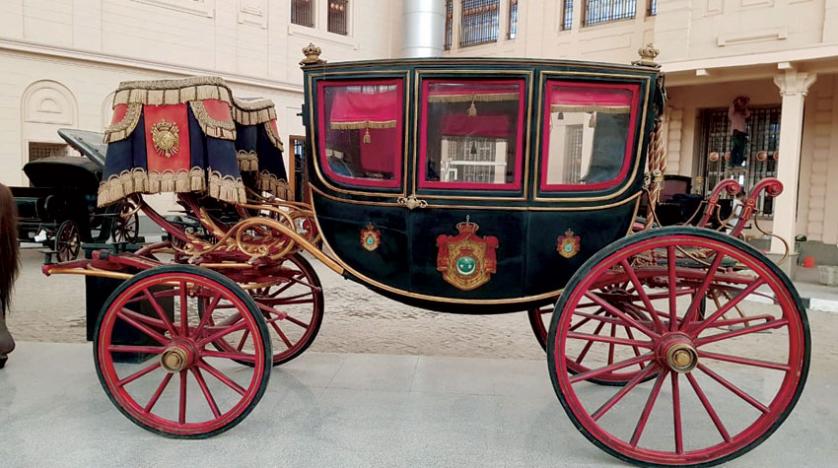 Development included rehabilitation of the building and its structural support, the restoration of its façades, and finalizing all architectural finishes.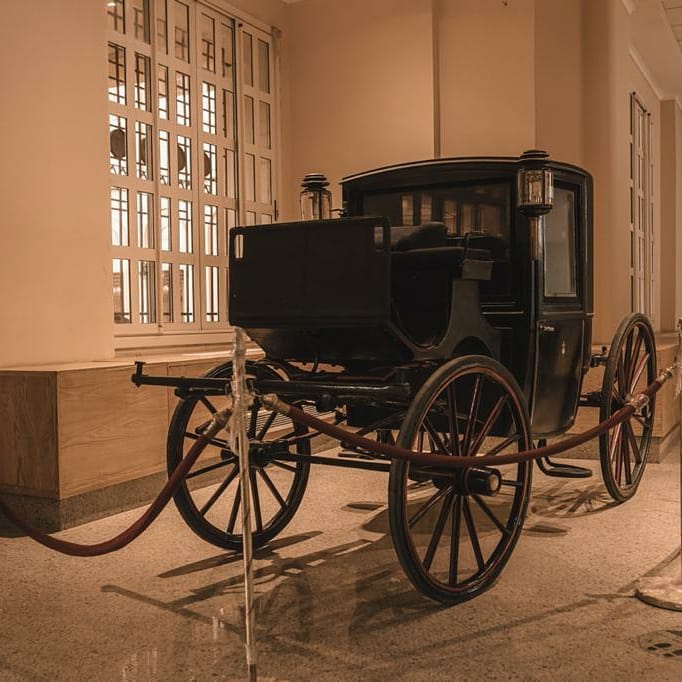 The museum's various collections grant visitors a glimpse into royalty, with celebration halls resembling old Egyptian streets filled with royal carriages of various sizes and types, dating back to the reign of Muhammad Ali Pasha's family.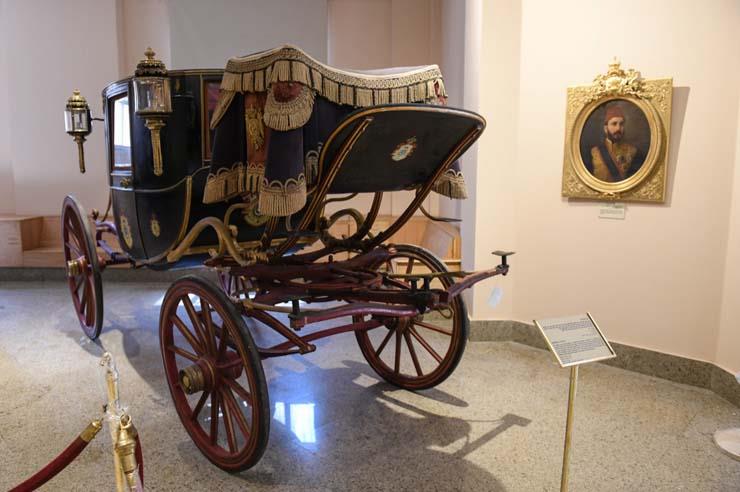 The basalt on the floor of the hall remains the same since the museum was first established during the reign of Khedive Ismail (1863-1879).
The museum includes a collection of horse gear and supplies, and clothing for carriage workers.
It also features a collection of oil paintings depicting kings and princesses from the era.
The Royal Chariots Museum's main purpose is to shed light on unique artifacts through the museum's five exhibition halls, and plays a role as a strong and important addition to Egypt's archaeological sector.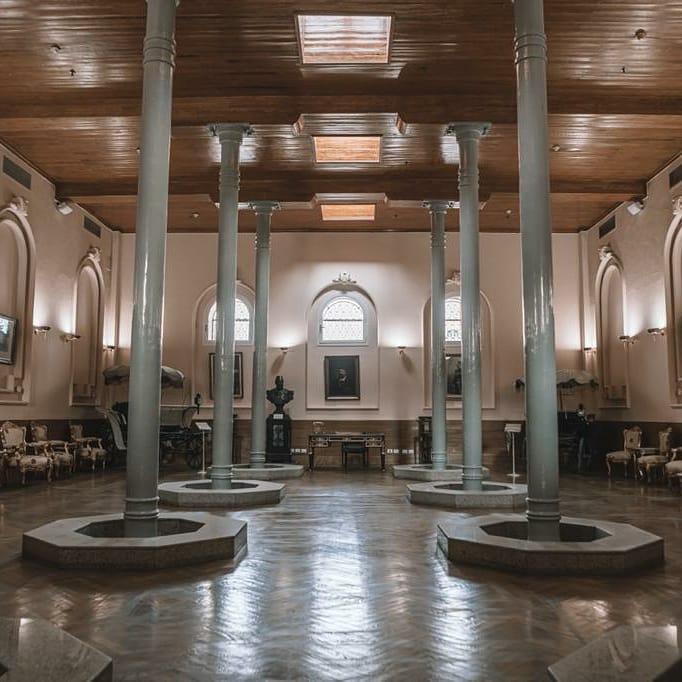 The first hall is the gift hall, in which the vehicles gifted to the Muhammad Ali dynasty are displayed during various occasions, mostly notable of which being a caravan presented by French Empress Eugénie de Montijo to Khedive Ismail on the occasion of the opening of Suez Canal.
The second hall is an open-air exhibition hall in which the rarest types of vehicles are displayed such as the Alay chariot, horse-drawn carriages manufactured with certain specifications for kings and senior statesmen.
The third hall is the main hall of the museum. It displays the carriages used by members of the Muhammad Ali dynasty during various official occasions, in addition to oil paintings of the dynasty's royal family members.
In the fourth hall, you will find the clothes of stablemen, and a set of special accessories used to decorate the horses in the fifth hall.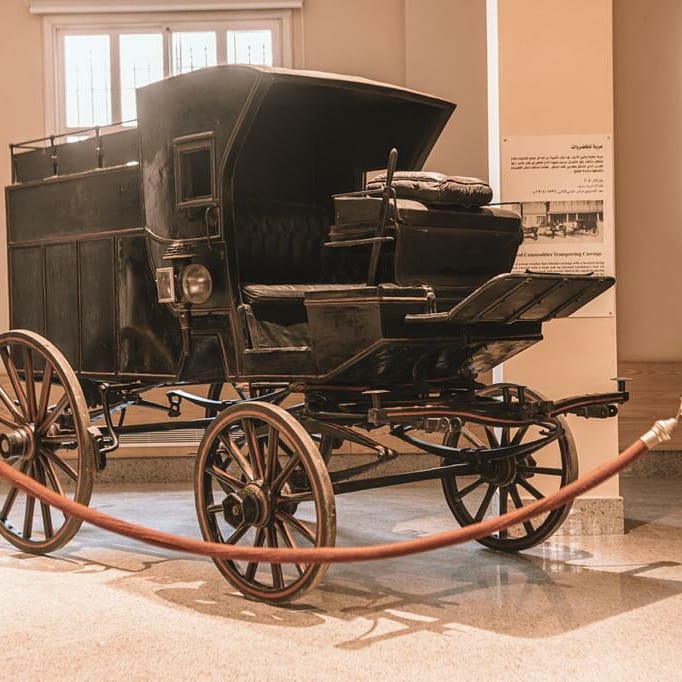 A special celebration was held for opening the Royal Chariots Museum, launched by the Ministry of Tourism and Antiquities, in the presence of many ministers, public figures and 50 ambassadors from different countries.
Minister of Tourism and Antiquities, Khaled al-Anany, said that the museum enjoys the possession of purely Egyptian antiquities.
Edited translation from Al-Masry Al-Youm