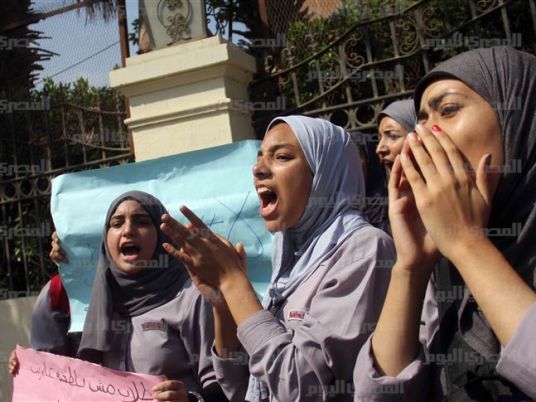 The head of the Education Ministry's public education sector, Reda Hegazy, has said that Sunday's public high school physics exam will not be canceled, despite having being circulated on Facebook.
In press remarks, Hegazy said that questions from the paper had been circulated on the internet after the start of the exam. He drew a distinction between the leakage of examination papers prior to an exam and the circulation of questions and answers once an exam had started. Sunday's incident, said Hegazy, was of this second sort.
"What happened was circulation of the exam and cheating, not leakage, as the questions were circulated after the exam had started," Hegazy stressed.
Tension prevailed among parents of exam candidates as they waited for their children outside the exam centers. Following the cancellation of an exam last week after it was leaked online, it was feared Sunday's physics exam could also be called off.
Reda reiterated that the ministry is sparing no effort in thwarting attempts to cheat; warning that anyone caught cheating will be disqualified from their exams immediately.
The start to this year's high school exam season has been tainted by a series of incidents of question paper leakages online, prompting widespread calls for the Education Ministry to bring the phenomenon of cheating in Egypt's public exams under control.
Edited translation from MENA