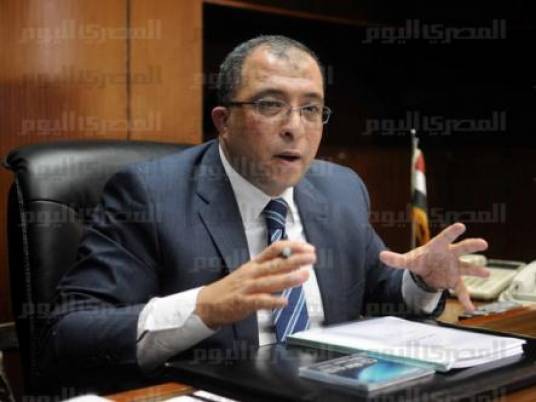 Planning Minister Ashraf al-Araby said that the social justice file has not achieved any progress since the 25 January revolution, as attention must be paid to social justice on the grounds, not just in theory.
According to Araby, the government will activate a new unit on Sunday for community initiatives. The unit will collect and study ideas submitted by various groups to finance the proposals that could be implemented, Araby said on Saturday during a conference under the title "A dialogue session to discuss the economic roadmap." The conference was organized by the Arab Academy for Science, Technology and Maritime Transport.
"There is no real sense of labor market in Egypt," said the minister, "but [rather] a fragmented labor markets moving in different directions."
Araby pointed to a range of issues that need consideration, among which is the system of wages. He said that currently only 20 percent of wages is the actual salary while 80 percent of wages come in a variety of forms, such as bonuses, making salaries difficult to trace.
"The coming period will witness reconsideration of investment laws," he added, describing any investor who invests in Egypt during this period as a "hero."
On the other hand, Scientific Research Minister Ramzy George said that researchers, regardless of their affiliation, should not have to face obstacles and that research must be financed gradually until results begin to show.
The minister called for establishing scientific schools to enhance research in Egypt.
Edited translation from Al-Masry Al-Youm