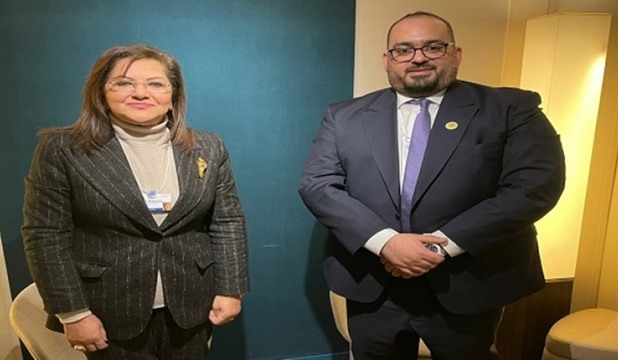 Minister of Planning and Economic Development Hala el-Said discussed during a meeting on Wednesday 18/1/2023 with Saudi Minister of Economy and Planning Faisal bin Fadhil Alibrahim ways of boosting bilateral cooperation on the sidelines of her participation in the 53rd World Economic Forum (WEF) in Davos.

A statement issued by the ministry lauded strong ties binding the two countries, asserting Egypt's keenness on promoting Egypt-Saudi ties in the various domains.
The two sides tackled the importance of exchanging expertise in a number of fields, along with strengthening bilateral cooperation, especially amid the current economic crisis gripping the world, the statement said.
MENA