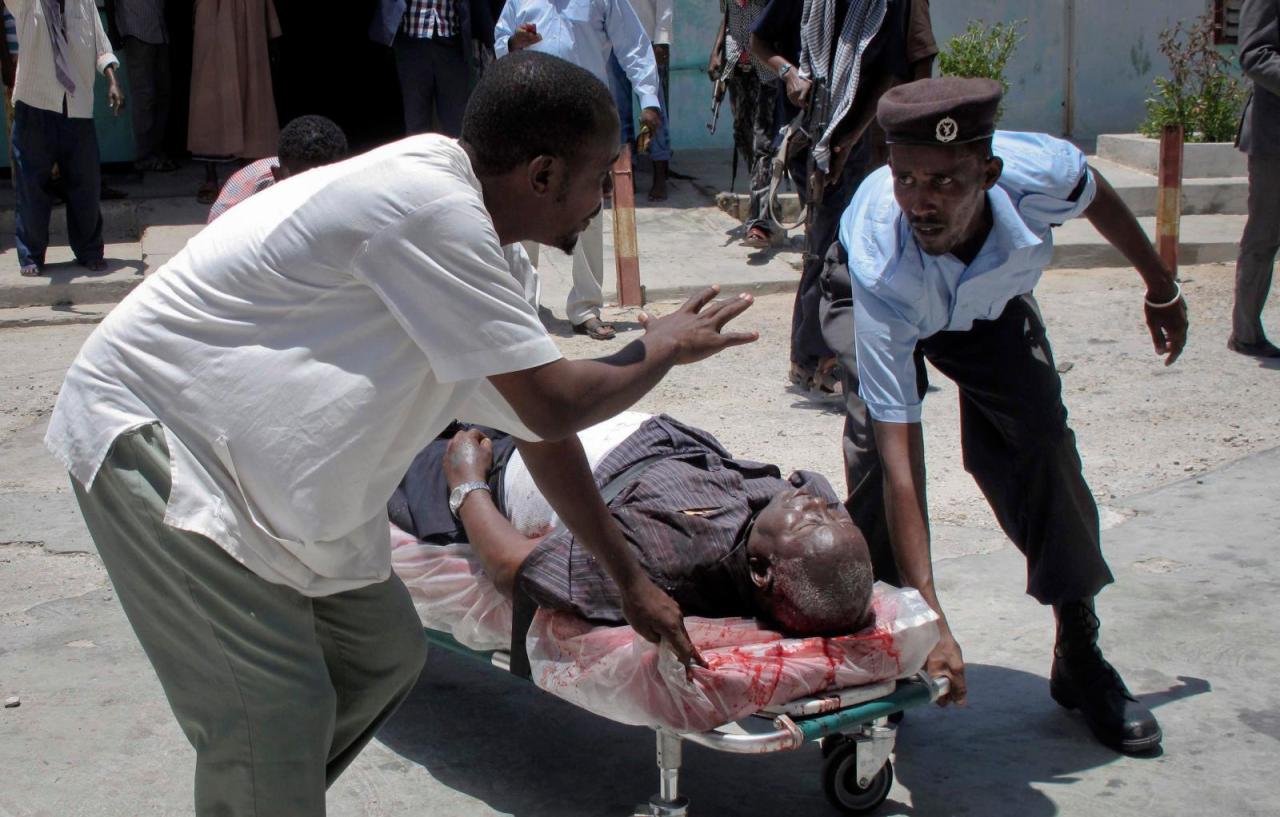 The depiction of al-Hussein, the Prophet Mohamed's grandson, in a play titled Al-Hussein Thaeran (Al-Hussein is Rebellious) has sparked controversy between Egypt's top Islamic body Al-Azhar and the Culture Ministry.
At the reopening ceremony of the National Theater on Saturday night, Al-Azhar's adviser Mohamed Mehana withdrew from the event when the performance of the play Al-Hussein Thaeran started, which was attended by many officials and renowned cultural figures, including Prime Minister Ibrahim Mehleb and Culture Minister Gaber Asfour.
Some media outlets claimed that Mehana dashed out of the ceremony in objection to the play, which Al-Azhar had previously condemned for personifying the virtuous member of the Prophet's family.
In a phone interview with al-Hayah al-Youm talkshow, Mehana denied that his withdrawal was in a reaction to the play performance, but in objection to Asfour's accusation of Al-Azhar sheikhs, as being "ultra-conservative", during the event.
The story line of the play mainly revolves around the bitter conflict over authority when Muawiya Ibn Abi Sufyan passed away, and his son Yazid seized power successively. Subsequently, Yazid and Al-Hussein engaged into a life-or-death struggle that ended with al-Hussein's martyrdom.
Mohamed Raafat Othman, a member of the Center for Islamic Research at Al-Azhar, has categorically objected to the depiction of the Prophet's family members or companions. "The script had been previously proposed to Al-Azhar more than once over the past few years, but it was turned down each time," he told Al-Masry Al-Youm.
"The play depicts a member of the Prophet Mohamed's family, which could open the door for questioning their personal lives that should be excluded from worldly considerations," Othman added.
Despite the fact that personifying prophets or messengers in artworks is not explicitly prohibited in the Quran, Al-Azhar denounces such characterization on the grounds that it violates the principals of Islamic law and could convey a false visualization of revered religious figures.
According to Egypt's constitution, the censorship board is the only body that has the authority to approve artworks, and that Al-Azhar's opinion is consultative, not obligatory.
In response to the the withdrawal, Asfour expressed his distress in a phone interview with "90 Daqiqa" (90 minutes), a talk show on al-Mehwar TV satellite channel, slamming Al-Azhar's decision. "It is not based on Quranic versus or the Prophet's words, but on a mere personal observation that could be right or wrong."
He also called on the alleged ultra-conservative Al-Azhar scholars "to look through a human rights framework for intellectual property, which allows others to express their own ideologies," adding that he hopes they practice as much tolerance and moderation as Grand Imam Ahmed al-Tayeb consistently does.
Earlier this year, the Culture Ministry's figures had already delved into a similar heated uproar with Al-Azhar over a ban imposed on the screening of Hollywood big screen production "Noah," in which Oscar-winning actor Russel Crowe stars as God's messenger who preaches to his people about the righteous path before a catastrophic flood cleanses the world.
Though Egypt's censorship board allowed the screening of "Noah," the film was not released due to alleged threats from some extremists to set fire to cinemas if the film was showcased.
Ali Abo Shadi, critic and former Secretary General of the Supreme Council of Culture, echoed Asfour's sentiment saying, "With all due respect to Al-Azhar sheikhs, the play's script is a rich artistic work that sheds light on one of the greatest eras of Islam."
Shadi also told Egypt Independent, "I hope that established Al-Azhar sheikhs will change their minds based on the fact that there is no necessity for such rigorism, as the play does not defame the image of al-Hussein."
He also perceived Al-Azhar's refusal as a "backward step," since a number of other religious institutions in Islamic countries have not rejected similar works of art, whereas some countries have produced religious TV series and films portraying Prophet Mohamed's companions.
A 2008 Iranian TV series, recounting Prophet Joseph's life, achieved a huge success across the Arab World and gained a high viewership in Egypt its broadcast on the Egyptian satellite TV channel Melody Drama.
Additionally, MBC Arabic Satellite Network produced and aired a TV series in 2012 on the life of Omar Ibn al-Khattab, one of the Prophet's honorable companions and the second caliph of Islam.
Othman concluded that Al-Azhar will maintain its stance asserting that real artwork may represent venerated characters through impressions — such as a beam of light — with no need to depict them in another's image.
In an effort to avoid escalation of the dispute, Mehleb paid a visit to Al-Azhar's Grand Imam on Monday to reaffirm his respect to the institution.