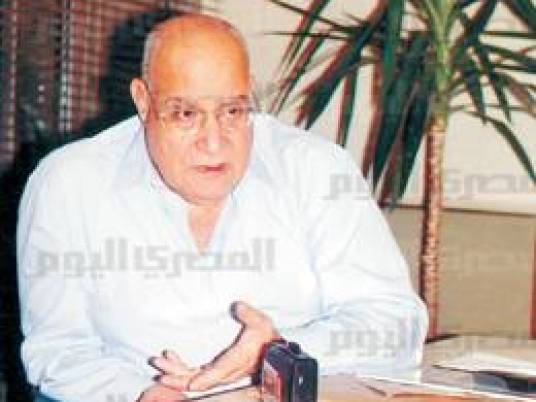 Former Transportation Minister Ibrahim al-Domeiry said on Monday that he accepted his nomination to lead the Transportation Ministry, the same day interim Prime Minister Hazem al-Beblawy announced a new justice minister.
An official Cabinet source said Beblawy met with Domeiry on Monday morning and assigned him to the ministry.
Adel Abdel Hamid, a judge, has meanwhile accepted a post at the Justice Ministry.
Beblawy met with Abdel Hamid on Sunday, the source said.
Egypt's interim Cabinet held its first meeting on Sunday.
The meeting was headed by Beblawy and also attended by army chief and defence minister, General Abdel Fattah al-Sisi.
For some, Domeiry is a controversial pick. The newly-appointed transport minister held office during Egypt's most tragic rail accident.
Domeiry was part of the Atef Ebeid Cabinet, which was in power from 2000 to 2004. During his tenure as transport minister, Egypt witnessed the death of more than 350 passengers on board an Upper Egypt-bound train in February 2002.
Hundreds died after a the train's rear wagon caught fire while passing Ayyat in Giza, carrying passengers travelling to send the al-adha feast holiday with their families.
Several passengers were burnt alive, while others jumped to their deaths from windows, according to news reports, official inquiries and eyewitness accounts at the time.
Around 11 workers from Egypt National Railways were acquitted by a court for involvement in the 2002 catastrophe.
The minister resigned in the wake of the disaster.
Edited translation from Al-Masry Al-Youm