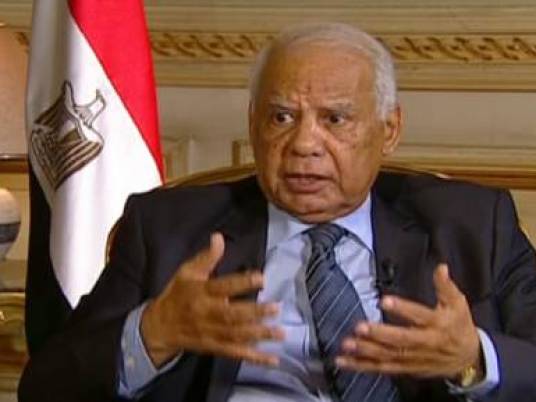 Prime Minister Hazem al-Beblawy said the Egyptian cabinet will not submit its resignation after the new constitution has been ratified since there is no legal text requiring it to do so.
Beblawy, however, told Al-Masry Al-Youm that a cabinet reshuffle is possible.
Vice Premier Ziad Bahaa Eddin, according to Beblawy, did not resign.
He added that the interim government is working on achieving the goals of the 25 January and 30 June revolution.
Meanwhile, a governmental source, who spoke on condition of anonymity, said that the cabinet reshuffle is a "sensitive issue" since it relates to Defense Minister al-Sisi's stance on nominating himself for president or not.
The source added that if Sisi declares his nomination, there would be a cabinet reshuffle.
Edited translation from Al-Masry Al-Youm