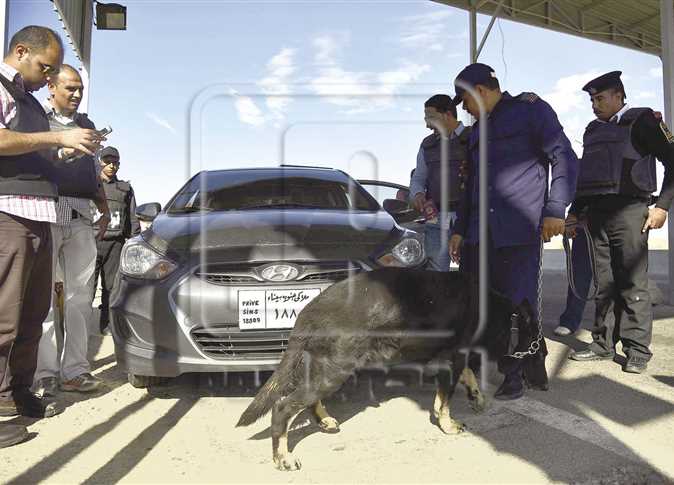 Prime Minister Sherif Ismail announced that a curfew will be imposed in the area between Tal Rafah in the eastern part of Sinai, through the international borderline, reaching to Al-Ouga in the west until Al-Halal mountain.
Curfew was also ordered in the north, from west of Al-Arish city, through the coast and the border line in Rafah and in to the south from Halal mountain until Ouga on the border.
The decision stated that the curfew begins at 7.00pm and ends at 6.00am the next morning; except in Al-Arish and the international road, where it begins at 1.00am and ends at 5.00am, until further notice.
On Wednesday afternoon, the security apparatus killed the perpetrator of the attack against a security checkpoint near St. Catherine's Monastery in South Sinai. The suspect was killed in an exchange of gunfire.
A non-commissioned police officer was killed and other three officers were injured on Tuesday night in a militant attack that targeted a security checkpoint located on the road to St. Catherine's Monastery in South Sinai, the Interior Ministry said in a statement.
Directly following the release of the Interior Ministry's statement on the attack, the "Islamic State" (IS) militant group declared responsibility for the attack. The terrorist organization's Amaaq media outlet reported that IS affiliated militants in Sinai carried out the attack.
Edited translation from Al-Masry Al-Youm