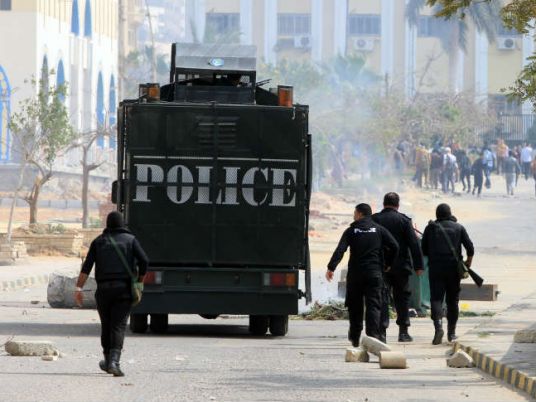 On Monday, fierce clashes erupted between police and students affiliated to the Muslim Brotherhood around Al-Azhar University's education and commerce departments in Nasr City, just after exams ended.
The protesting students tried to step out of campus, but they were confronted by police, who used armored vehicles to chase them.
Meanwhile, campus police closed the gates of the Faculty of Engineering at Alexandria University to prevent Muslim Brotherhood marches from going out on the streets after exams ended.
"Security measures were taken to secure the final exams, which started on Monday and will go on until 21 June," Hegla added.
Police were stationed outside campus. Hegla expected the exam period to go on without major problems.
Edited translation from Al-Masry Al-Youm