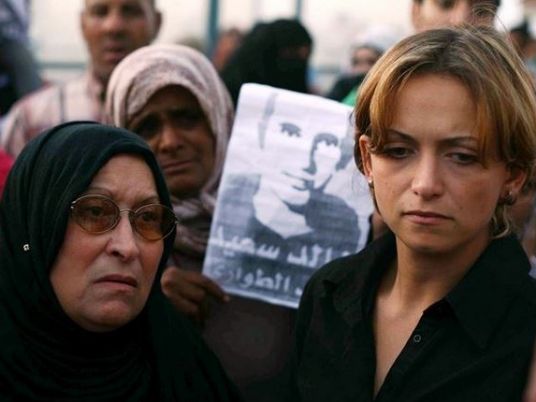 Alexandria Criminal Court sentenced on Monday Awad Suleiman and Mahmoud Salah, accused of torturing 28-year-old Khaled Saeed to death, to 10 years of rigorous imprisonment.
The defendants' defense vowed to challenge the verdict.
The court resumed the seventh session of the trial to hear to the defense. The trial was reviewed by the court for the second time after the previous verdict in October 2011, which sentenced the defendants to seven years in prison, was challenged.
During the pleading in a previous session, Mostafa Ramadan, member of the defense, called for bringing Saeed's brother to trial for fabricating photos of the victim after dissecting his body, inciting prosecution witnesses to tell false testimonies. He accused the brother of being used to performing crimes and taking drugs.
Saeed died after two plainclothes policemen dragged him out of an internet cafe in the northern port city of Alexandria and beat him to death, according to witnesses.
Police portrayed Saeed as a drug dealer and claimed he choked on a packet of drugs he swallowed as they approached.
Saeed's murder became a symbol of police brutality and is widely believed to have helped trigger the 25 January revolution, which began as a protest against police brutality on National Police Day in 2011.
Edited translation from Al-Masry Al-Youm